---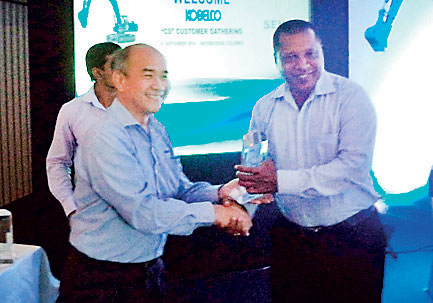 Brown & Company PLC's Integrated Business Solutions (IBS) sector recently marked the opening of its North-Central regional centre in Anuradhapura.
"Choosing Anuradhapura for our latest regional centre was wise, considering its strategic location. Puttalam, Polonnaruwa, Mannar, Vavuniya and even Batticaloa will benefit from this new hub, as will our customers from top quality and speedy service levels," stated Brown & Company PLC Senior Vice President IBS, Consumer and Retail Manjula Wijemanne.

IBS's hub in Anuradhapura boasts upgraded service levels and productivity improvements which give Business Solutions clients wider access to enhanced value additions.

The Anuradhapura regional centre markets Sharp Office Automation products such as digital copiers, faxes, electronic cash registers, multimedia projectors and calculators. Sharp and BG air conditioners, Olympus cameras, Vivitek projectors and scan coin note counters are some of the other products available as well.

Commenting further, Wijemanne said that the Anuradhapura regional centre would soon expand to cater to the Browns group's entire portfolio of products.
Brown & Company PLC's IBS division provides a range of office automation products to the market. The sector also acts as the conduit to provide customer touch points for all Browns products.

Brown & Company PLC is a diversified conglomerate with operations in seven key industry sectors. Its ultimate parent company is LOLC. Over 135 years in business has given Browns a deep understanding of the Sri Lankan consumer, enabling it to deliver top quality products and services. Browns has grown exponentially into the active, sophisticated and valuable company it is today - gradually and unobtrusively, greatly expanding its portfolio and delivering excellence in products, services and value.