---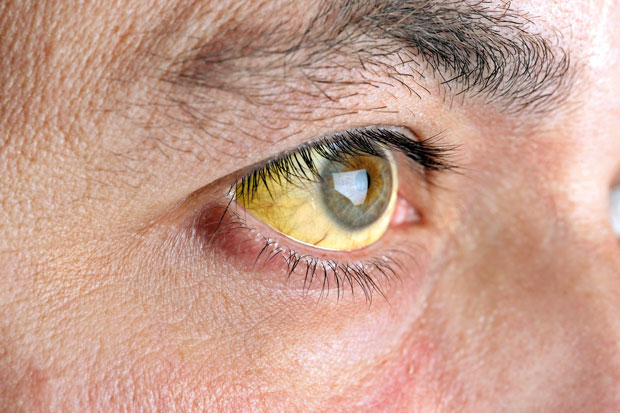 While Dengue plagues the people in the Asian region, yellow fever has become Dengue's partner in crime, severely affecting the health of those living in the African region. Though it is true that yellow fever is not prevalent in Sri Lanka, Health Capsule is ever ready to endow you with knowledge. In this week's edition, Prof. Arjuna De Silva, Faculty of Medicine, Ragama, speaks on yellow fever.

"Yellow fever is a mosquito borne virus that affects the body's organs, mainly the liver. The non-communicable disease is transmitted by an infected mosquito carrying the virus. The disease shows three phases: infection, remission and intoxication. The condition shares many similarities with Dengue. The symptoms displayed by a patient suffering from yellow fever are just like Dengue symptoms," Prof. De Silva accentuated.

Turning yellow
During the infection phase of yellow fever, a patient may experience headache, fever, muscle and joint aches and vomiting, similar to the case of Dengue.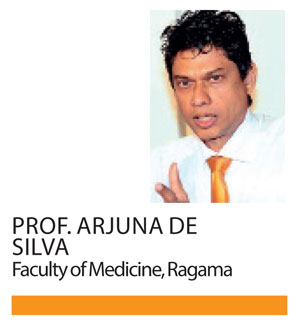 These symptoms including fever disappear during the remission phase. And during the intoxication phase, most of the body's organs may malfunction due to damages caused by the disease. The heart, liver and kidney are some main organs that will be influenced adversely.

"The characteristic symptom of yellow fever is jaundice. Due to the malfunctioning of the liver, there will be a buildup in a yellow pigment known as bilirubin in the body. Worn out red blood cells are destroyed by the liver. The breakdown of these cells result in the creation of bilirubin. Due to impairment in the liver's metabolism, there will be an accumulation of bilirubin which causes the skin and white parts of a patient's eyes to turn yellow," Prof. De Silva said.

A blood test says it all
"Yellow fever is diagnosed through blood and antibody tests," Prof. De Silva said. When a patient contracts these symptoms, a blood test can confirm the condition so that immediate treatment can be taken.How to overcome the yellow fever challenge
Similar to Dengue, yellow fever has to be treated on time. Otherwise complications may develop and even lead to fatality," Prof. De Silva said.

A person can recover with treatment and rest. So medical care and bed rest are key factors of treatment. Prof. De Silva said the treatment includes a yellow fever vaccine. This vaccine is available in Sri Lanka too. Just like Dengue, there is no particular cure for yellow fever. A patient may recover with time. The positive point of yellow fever over Dengue is that there is a proper vaccine against the disease.

Vaccination is key
The probability of contracting yellow fever in the island is quite nil in Sri Lanka. However, you are under the high risk of yellow fever if you are planning to visit the African region. Therefore, it is strongly advised to get the yellow fever vaccine before migrating to regions where yellow fever is prevalent.