---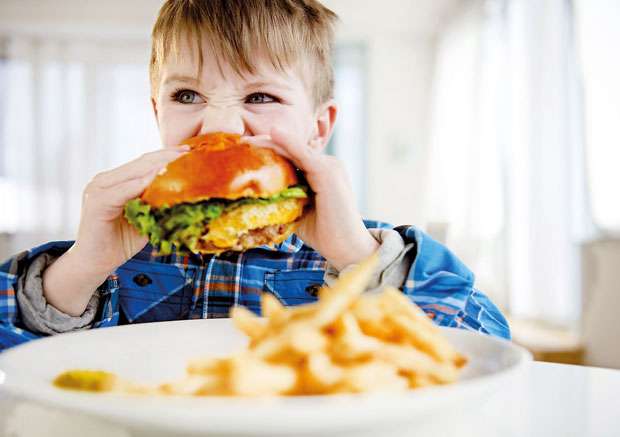 A quick look at some of the causes of the world's leading diseases conditions like diabetes, hypertension, high blood cholesterol and even cancers tell us that obesity is an increasing danger that threatens us with these grave diseases. Therefore obesity is currently not just a first world problem in countries like the United States, but is also a cause for concern in a developing country like Sri Lanka. A rise in obesity in the island has been observed since the recent past with more and more children succumbing to it. This is strongly evident especially in the Colombo District. Dr. Deepal Perera, Consultant Paediatrician of the Lady Ridgeway Hospital, Colombo sheds more light on obesity and explains how to control this rising condition among children.

"When we go back to 30 years in time, obesity was a very rare condition. 20 years back it was just 1 to 3 obese children in a class. 10 years back, this had increased up to 5 students. However since the past 5 years, obese children have become very common especially in Colombo schools," mentioned Dr. Perera.

When confirming obesity, the weight is not the only component that should be referred to. The height should also be taken into consideration.
Obesity is determined by the Body Mass Index (BMI). Obesity comes in 2 forms. Short and obese is one form while tall and obese is the other. "Out of the two, short and obese is the issue that demands more concern and attention. This state of obesity is referred to as pathological. Tall and obese may appear normal, but can create issues in certain cases when the BMI is high," he stated.

Dr. Perera explained the three main causes for obesity. The list includes hormonal causes, dietary causes as well as poor exercises.

"Certain syndromes mainly with hormonal issues such as steroids can lead to obesity. These may include conditions such as Cushing's syndrome, thyroxin deficiencies, etc. When it comes to the treatment of certain conditions, steroid injections are administered which could also result in obesity of children when the steroid levels in the body increase," he accentuated.

The consultant paediatrician further said that an unhealthy diet that is consumed by children is another cause that has resulted in obesity. "Children are easily tempted away from healthy meals to fast food and sweets. This has taken a toll on their health. Fatty foods, carbohydrate rich food, short eats, colas, biscuits and cheese are some of the food items that are most often consumed by children, but are harmful to their health causing obesity. When obese child patients are medically examined, their health history reveals that they consume much biscuits. These biscuits contain high contents of trans fats which are quite unhealthy," he warned. Oily foods contribute to obesity as well. The use of coconut oil and butter in the preparation of meals play their own parts in the contribution to obesity. Though fruits and vegetables in general are good for health, obese children are advised to minimise the consumption of bananas and potatoes.

Of course the lack of exercises has contributed to the recent ascent of obesity in the country. "Most of the time a child's life is now taken up by tuition classes. They start tuition from as young as when they are in grade one. With more tuition classes dominating their time, they are left with less time in their hands for leisure. The time spent outdoors on activities and playing is reduced due to exhaustion. They spend more time in front of the televisions, or spend time on video games or phones. This has become an addiction," Dr. Perera asserted. Due to less activity in their lives, children receive less exercise. Therefore fat builds up in the body leading to obesity.

Overcoming obesity
When addressing the issue of obesity it is mainly important to focus more attention on the dietary patterns and exercise of the child. Sometimes obesity is the result of hormonal imbalances. In those cases, they should be directed for medical help. However controlling and treating obesity mainly revolves around diet and exercise most of the time.

"It is important for children with obesity to avoid the unhealthy list of food items which include oily foods and biscuits. Fish is recommended to be included as part of a healthy diet," he advised.

When considering diet it is important for half of the plate to contain vegetables (should not include potatoes). A quarter of the plate should be fish and another quarter should be rice. "Coconut oil and butter should not be used or used to a minimum in the preparation of food. 1 teaspoon of coconut oil is said to have 40 kcal which is more or less equivalent to one plate of rice. Oil and sugar intake should be cut down," he elaborated.

When it comes to exercises, the child should be made more active. Engaging the child in outdoor activities and playtime will increase their activity and provide exercise to their bodies. A healthy diet and active lifestyle can go a long way in keeping obesity complications at bay.