---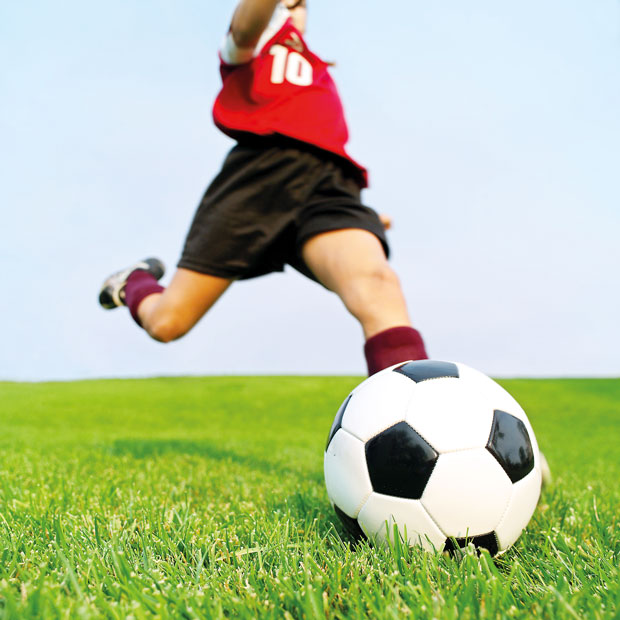 Screening exams to identify young athletes at risk of cardiac arrest might not be worthwhile, a new study suggests. Having your heart stop while playing a sport is very unusual, and fewer than 1 in 5 cases of sudden cardiac arrest among competitive amateur athletes would have been predicted by a screening examination, the authors of a study from Canada say.

"Our results indicate that sudden cardiac death during participation in competitive sports is rare, the causes are varied, and more than 80% of cases would not have been identified with the use of systematic (screening)," the research team, led by Dr. Paul Dorian at the University of Toronto, reported in The New England Journal of Medicine.

Not only do screening programmes exclude people who could safely engage in sports, he told Reuters Health by phone, the money spent on them could be better used by having defibrillators handy at competition sites and training people to use them.

"In a way, it's a sobering finding because I think the assumption has been that if we were aggressive at screening, we could greatly improve the problem," said Dr. Ben Abella, professor of emergency medicine at the Perelman School of Medicine at the University of Pennsylvania, who was not involved in the research.

"And while I think screening may have an important role, this study highlights another important consequence. We need to prepare athletic trainers and venues for the event of cardiac arrest," he told Reuters Health by phone.

The analysis looked at every instance of cardiac arrest that occurred from 2009 through 2014 in people age 12 to 45 among 6.6 million residents in the southern Ontario area.

During that time, there were 74 sport-related cardiac arrests. Only 16 of the 74 occurred during or within an hour of playing a competitive sport; the rest were among people involved in a non-competitive sport, where no formal league was involved.

And only 3 of those 16 cases "were determined to have been potentially identifiable if the athletes had undergone participation screening," said the researchers.

Dr. Dorian and his team calculated that the odds of an athlete developing a sudden arrest during competition or training was 1 in 131,600 per year, with 44% surviving to be discharged from the hospital. To put that in perspective, the odds of a sudden cardiac arrest among the general population age 12 to 45 is about 6 times higher - or 1 in 20,700 per year.

"The risk in these athletes is extraordinarily small, less than what's previously been believed," although it may seem higher because such instances of sudden death are shockingly unexpected and widely publicized, said Dr. Dorian, who is also a cardiologist at St. Michael's Hospital. "That's not to say it doesn't happen. I don't want to minimize the individual tragedies for families, loved ones and teammates." The group was not able to calculate the odds for people engaged in non-organized competitions because of uncertainty over the number of people involved and their degree of effort.
Among athletes under 35, structural and primary arrhythmias were the most common causes of sudden cardiac arrest. For ages 35 to 45, the most common cause was coronary artery disease.

"It's been assumed without any proof that more than half of individuals that are destined to die suddenly or have a cardiac arrest can be detected if you have these screening programmes," said Dr. Dorian. "What we've shown is the most common disorders that lead to cardiac arrest are the kinds of disorders which are not detectable with these screening programmes."

"We need automated external defibrillators available," said Dr. Abella. "We need trainers or security staff or coaches trained in CPR and emergency response, because we're not going to prevent this problem by screening."

And the biggest problem with the screening programmes, Dr. Dorian said, is that they raise a false alarm in too many amateur athletes.

"Screening athletes is likely to cause more harm than benefit," he said. "It's the worry, concern, fright - which is mostly unnecessary - that these young individuals and families have to undergo when they're identified as maybe having a problem while they're waiting for test results." "And even if a problem comes up, in fact, the risk would likely be very, very small," said Dr. Dorian. "For the majority of people, the benefits of participating in competitive sports far outweigh any risk of sudden cardiac arrest." -(Reuters Health)