---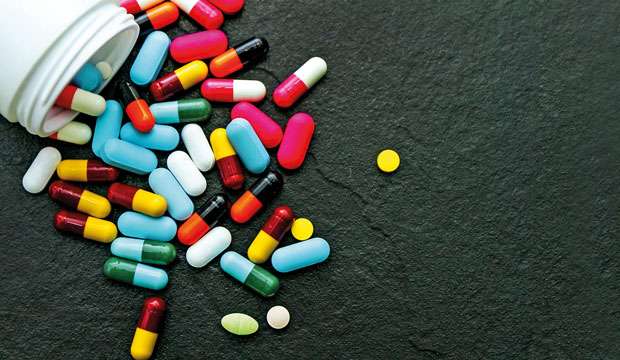 It's impossible to find anyone aged 45 years, who hasn't had an episode of severe backache. Similarly we find joint pain an increasingly common symptom; be it neck pain, knee ache or ankle sprains. There might be many reasons why joint pains are common nowadays, but sedentary lifestyle without proper mobilisation of joints might be a leading cause. If we consider how human beings evolved, man was never 'made' to occupy an office chair!

Joint pain should be treated early and correctly, as long standing pain is known to create emotional disturbance and stress response. Untreated stress leads to problems in the heart, a surge in the blood pressure and sometimes an imbalance in blood sugar control. Depression is a common side effect that I encounter in almost all patients who have had untreated joint aches for a few weeks or more.

This article will explain the basics of tackling joint related pain. I will explain some of the common medical procedures that we utilise to counteract this dreaded symptom.
When someone has dependence they need more frequent and stronger doses of opioids to settle joint pain. Morphine has a variety of other intolerable side effects and is best avoided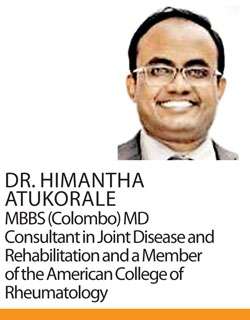 The term painkillers has a broad definition. But if we consider the chemicals and their actions, these pain relievers work in different ways and should be prescribed according to the needs of the patient.

Tackling pain arising from the joints
Ointments are one of the commonly issued painkillers worldwide. They have the advantage of having the least number of side effects. Ointments might not be the ideal remedy for those who have very severe joint pain. But if used in combination with other tablets, this harmless medication will benefit the patient immensely. In medical terms these are called topical ointments. Some of the ingredients seen in ointments are methyl salicylate, menthol and camphor. These are also called counterirritants. These ointments create a burning sensation over the area applied and distract your mind away from the joint pain. Ointments do not change the underlying joint disease. Some of the commonly used ayurveda ointments in Sri Lanka have methyl salicylate. Capsaicin ointment which is popular in the west has compounds of chillies (Capsicum) in them. This creates a burning sensation over the skin similar to the effect it creates when chillies are swallowed. Again the mechanism of action is distracting the brain in to believing that the skin pain is worse than the pain arising from the joint! These ingredients are available as sprays too.

There are two broad categories of pain killers. Medication that does not alter the root cause of joint pain and medication which does. Out of the tablets which do not change the reason for joint pain are some commonly used drugs like paracetamol, paracetamol combined with codeine, tramadol and morphine. In simple terms the above drugs alleviate how we perceive pain rather than treating the cause of pain.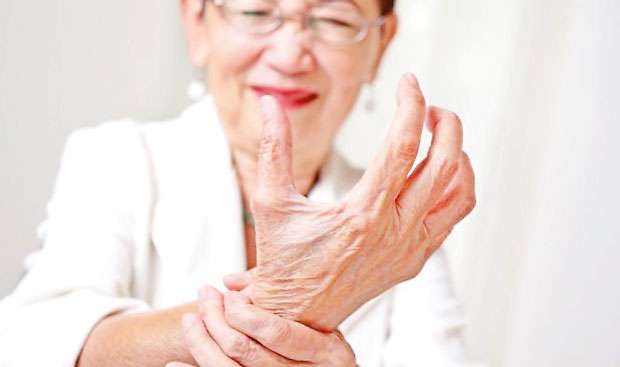 NSAIDS are in short for Non Steroid Anti Inflammatory Drugs. These alter the root cause of pain as they have an anti-inflammatory effect. Inflammation is a complex type of swelling that happens inside the joint. Inflammation of a joint creates chemicals that are known to trigger pain. NSAIDS settle inflammation and this in turn sorts out the joint pain. Some of the commonly used NSAIDS are diclofenac, ibuprofen and celecoxib. NSAIDS should be prescribed according to the required limit as over dosage could create certain side effects.

Although not considered as a pain killer, steroids are drugs capable of reducing joint inflammation. They are available in the form of tablets or joint injections.

Painkillers according to the symptom severity
For mild pain we prescribe ointments as baseline drugs. These could be applied as many times as required and skin irritation is exceedingly rare. Paracetamol is always a useful drug provided that the patient does not exceed the threshold of 8 tablets (4 grams) a day.

Mild to moderate pain requires slightly stronger drugs. Paracetamol plus codeine which is also called a compound analgesic is a good remedy for this type of joint pain. Codeine could cause constipation or mild drowsiness in some patients. NSAIDS are a good solution for moderate pain. We always emphasise the importance of sticking to the required dose.
Excessive NSAIDS could cause stomach irritation or even heartburn. Some prefer to prescribe an antacid or a proton pump inhibitor with NSAIDS to counteract these side effects.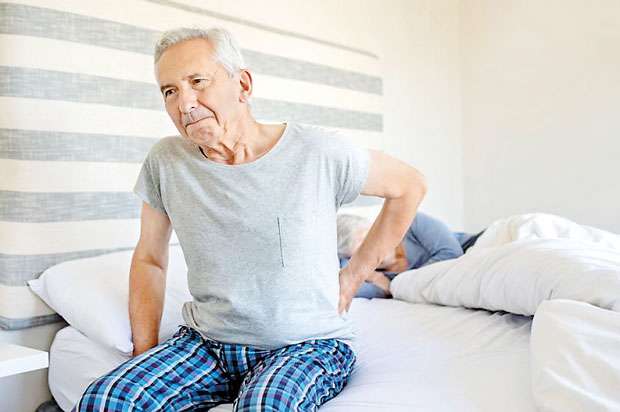 For sever joint pain, drugs like tramadol and NSAIDS could be used. Although commonly used in the west, morphine is a drug that we rarely prescribe. As both morphine and tramadol (known as opioids) could lead to a situation called drug dependence. When someone has dependence they need more frequent and stronger doses of opioids to settle joint pain. Morphine has a variety of other intolerable side effects and is best avoided.

Alternatives to pain relieving agents
As mentioned earlier, if the root cause of joint ache is treated, theoretically pain should subside. In a process called inflammation, there is a complex chain of events that ultimately lead to joint swelling and destruction. This category of diseases are also known as inflammatory arthritides. Some of the common inflammatory arthritis types that we know of are rheumatoid arthritis and spondyloarthritis. The correct way to treat such a destructive process is to stop the underling inflammation. And the medications used here is called disease modifying anti rheumatoid drugs.

These special medications also tend to terminate pain as the harmful environment within the joint is reverted. But the decision to start any patient on disease modified drugs should be through a specialist as side effects should be frequently screened for.