---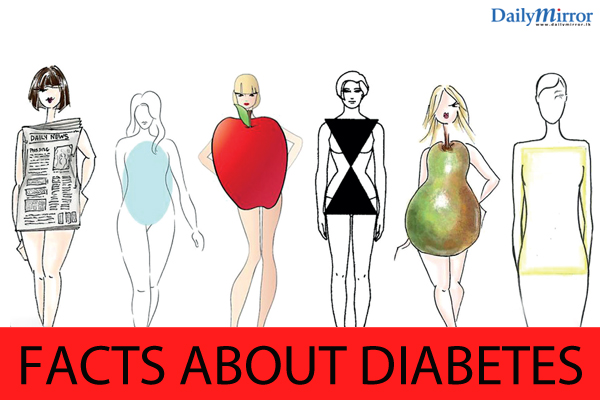 By Kamanthi Wickramasinghe
The number of people with diabetes has nearly quadrupled since 1980. Prevalence is increasing worldwide, particularly in low- and middle-income countries. The causes are complex, but the rise is due in part to increases in the number of people who are overweight, including an increase in obesity, and in a widespread lack of physical activity.
Fact 1
About 422 million people in the world have diabetes – The prevalence of diabetes has been steadily increasing for the past three decades, mirroring an increase in the prevalence of obesity and overweight people.
Fact 2
Diabetes 1 is one of the leading causes of death in the world – In 2012, diabetes was the direct cause of 1.2 million deaths. An additional 2.2 million deaths were caused with higher-than optimal blood glucose levels.
Fact 3
Third type of diabetes is gestational diabetes – Characterised by hyperglycemia with values above normal but below those diagnosed with diabetes, during pregnancy.
Fact 4
Type 2 diabetes much more common than Type 1 – Type 2 accounts for the major form of diabetes around the world.
Fact 5
Early diagnosis and intervention is important – The longer a person with undiagnosed and untreated diabetes, the worse their health outcomes are likely to be.
Fact 6
Diabetes is an important cause of blindness, amputation and kidney failure – Diabetes of all types can lead to many complications in your system.
Fact 7
Type 2 diabetes could be prevented – Thirty minutes of moderate intense physical activity on most days and a healthy diet can drastically reduce the risk of developing Type 2 diabetes.