---
Osethma Ayurveda Hospital, the renowned and famed name in the Ayurveda medical field in Sri Lanka, has introduced the herbal medicine Osethma Slimming to treat patients suffering
from obesity.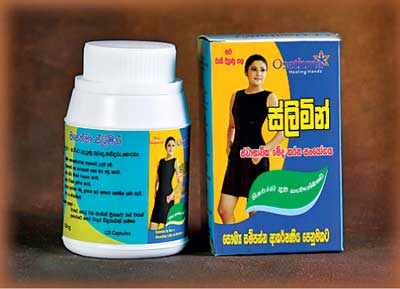 Osethma Slimming is produced from a 100 percent natural Ayurveda formula, which has received the approval from the Formulary Committee of the Ayurveda Department of Sri Lanka. Osethma Slimming is produced using the savoury of curry leaves, garlic, black seeds and garcinia (goraka). Because of the herbal richness of the formula, Osethma Slimming enables a very safe and quick weight loss in body. Furthermore, Osethma Slimming contributes in regulating the digestive system and the control of cholesterol and fat levels in the liver. It also creates additional energy by burning unwanted fat in the body. Commenting on the medicinal prowess of Osethma Slimming, Osethma Ayurveda Hospital Chairman Dr. Kamal Serasinghe said, "Obesity is a common problem faced by many nowadays. Wrong dietary habits and lack of exercise are two of the main causes that lead to obesity. By producing Osethma Slimming using several medicinal savouries used from ancient time in our kitchens, obesity is controlled by digesting food correctly. It has been proved beyond doubt that Osethma Slimming will enable a slim and healthy body." Dr. Serasinghe insisted that there were absolutely no side effects arriving due to the use of Osethma Slimming.
Osethma Slimming can be purchased from all Ayurveda outlets islandwide including the Northern and Eastern Provinces. A programme is also in effect to deliver Osethma products to households sans any additional cost. Dr. Serasinghe added that by doing exercise and consuming a healthy meal along with the use of Osethma Slimming much greater results can be achieved.
Osethma Ayurveda Hospital is also well known as a prominent Ayurveda institute that's conducts courses in Ayurveda beauty culture and Ayurveda Pancha
Karma treatment.
Osethma Ayurveda Hospital is situated at No: 470/1, Piliyandala Road, Maharagama.