---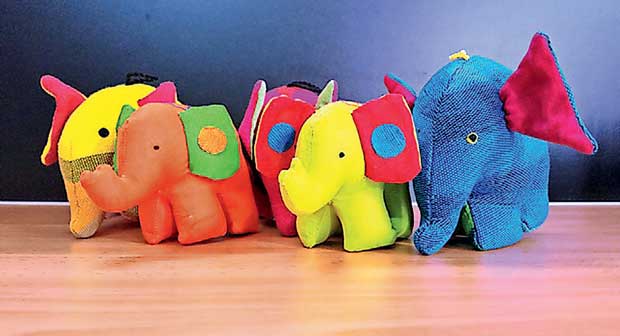 Mother Sri Lanka's (MSL) Patriot collection holds a unique story in each of its items; the lust for creativity and the talent revealed by small and medium entrepreneurs have resulted in the creation of beautiful hand crafted items.
MSL's collection of Sri Lankan souvenirs has been able to tap into the passion of the Sri Lankan female entrepreneur and has inspired them to create colourful tales and assists them in creating their own dreams.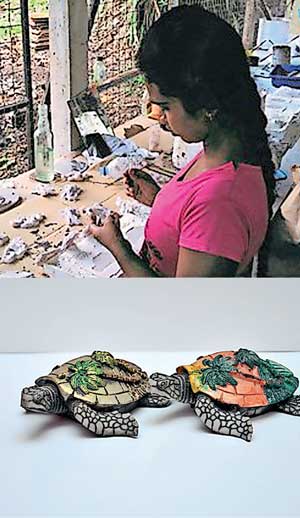 While the desperate need to support their family financially has been the underlying reason for these women to engage in these crafts, the work is giving them pride and satisfaction by creating truly Sri Lankan craft items to depict the proud culture and heritage of our land.
It's a cycle of early mornings and late nights for these women on a daily basis. Hurriedly poured cups of teas in dimly lit kitchens and the narrow space assigned for a sewing machine, while their children sleep safe and sound.
These women run the family, help their neighbours and share their knowledge with everyone who is interested in any given opportunity. While helping them to evolve, MSL has empowered a family and a community.
MSL promotes empowering women who change their own lives and the wellbeing of their community. Each and every one of them has the most inspiring stories.
Started in 2008, MSL is a non-profit, independent charity, managed by a team of professionals who are dedicated and passionate individuals from the public, private and non-profit sectors. During its eight years of history, the MSL movement has moved from strength to strength and continues to create an impact to our motherland.
In 2016, MSL widened its scope from the national level school project RUN that teaches responsible citizenship to school children to women empowerment and livelihood development. For the hand that rocks the cradle, is the hand that rules the world - William Ross Wallace. The empowered and educated women will pave the way to changing the world.
After all, isn't it also true that it will be these same women who will in turn do the same for their own sons and daughters?
Mother Sri Lanka Founder and Chairperson Dr. Janaki Kuruppu commenting on this new initiative stated, "With this objective in mind, we went in search to find small and medium entrepreneurs, self-employed women, who could turnout beautiful Sri Lankan souvenirs. I strongly believe that the most effective way to achieve gender equality is through economic empowerment of women. Majority of MSL merchandise are handmade and all are 100 percent made in Sri Lanka by Sri Lankans. So if you decide to purchase any one of our souvenirs, you are not only helping to fund our community development projects, you are also helping to uplift the life of a hard working Sri Lankan mother."
Mother Sri Lanka is engaged in projects that give a helping hand to self-employed men and women by guiding them in design, packaging and marketing of their products. These projects specifically focus on livelihood training for additional household income, business planning and financial management and economic empowerment through productivity and competitiveness.
MLS plans to further implement community development projects at grass root level to teach special skills and then help in continuous income generating programmes to purchase their products and to find buyers or new markets.
Mother Sri Lanka – Patriot Collection items can be purchased online with islandwide delivery at www.mothersrilanka.lk and at selected Laksala, Arpico and Keells outlets.