---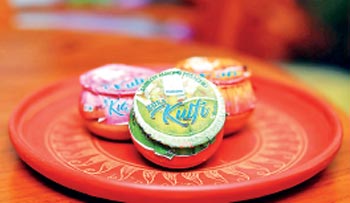 A promising brand that is revolutionizing the Sri Lankan food industry, scalping over 20,000 followers across social media outlets in just a couple of months since inception.

Moksha's 'out of this world' products are taking Colombo and the down south regions on a taste bud storm. Their Kulfi and Gelato are absolutely mouth-watering, most who have tasted these sensational products keep running back for more.

Their range of Kulfi, Gelato and Paneer is so splendid that Moksha has decided to make it available in the best supermarkets of Colombo, commencing from 1st of October.

"Our mantra is quality and customer satisfaction" emphasized the owners of Moksha who are doctors by profession from India.The creative team at Moksha have tested and perfected the grandmother's recipe in order to generate an authentic Kulfi and they are keen on using only natural ingredients in this succulent treat. Hence it carries not only the goodness of home cooking, but the added benefit of a healthy treat. These delicious treats come in a popsicle range and as the classic Matkakulfi- which is served in beautiful earthen pots. Other than the basic traditional flavours, they have many exotic flavours which are manufactured using the best nuts and fresh fruits. They have fascinatingly scrumptious kulfi flavours such as avocado, waraka, mangosteen, pistachio, sour-sop, nutty durian, nutty carrot, almond, lychee, rambutan, pumpkin, kaju and so much more. These flavours have been developed to captivate our local taste buds, providing us with the opportunity of indulging in a dessert that speaks to us.

The Moksha Paneer is a must have for any kitchen that loves using cottage cheese in their cooking, it is soft and made to perfection. It is by far the best available in Sri Lanka, absolutely delicious. Moksha's range is also bolstered by their superb range of whey drinks, milkshakes and authentic Indian sweets. Moksha will also be launching their innovative line of eggless bakery range pastries and delights, catering to markets needs that have never before been identified in Sri Lanka.

Moksha opened their first restaurant in Bambalapitiya to showcase their luscious range of products.The demand was so vastly growing that the brand responded immediately by opening a further two more restaurants in Galle fort andHikkaduwa. There are many authentic Indian cuisine restaurants in Sri Lanka, it being one of the most favored cuisines by the locals and even considered as a fine dining experience by many. Although the choice of restaurants is numerous, places you will find delicious food that is absolute value for money you spend are very few, at least till now that is!Moksha Hikkaduwa and Galle have become tourists' best-loved places for dining, whereas the one at Colombo – Bambalapitiya isunique as it caters to a more refined palate – Vegetarian.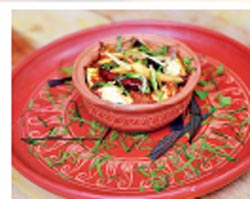 'Bringing smiles upon faces and creating subtle moments of inspiration has always been our goal, even as Doctors that is what we strive to do' explained the duo, what better way to do so than by providing top notch food and world class ice cream.

They even deliver these heavenly treats to your doorstep! There's just no compromise in the quality nor the service of Moksha. This is a brand that will definitely speak volumes for years ahead.Words can only describe to a certain extent, drop by at Moksha and experience the Heart of Taste yourself.