---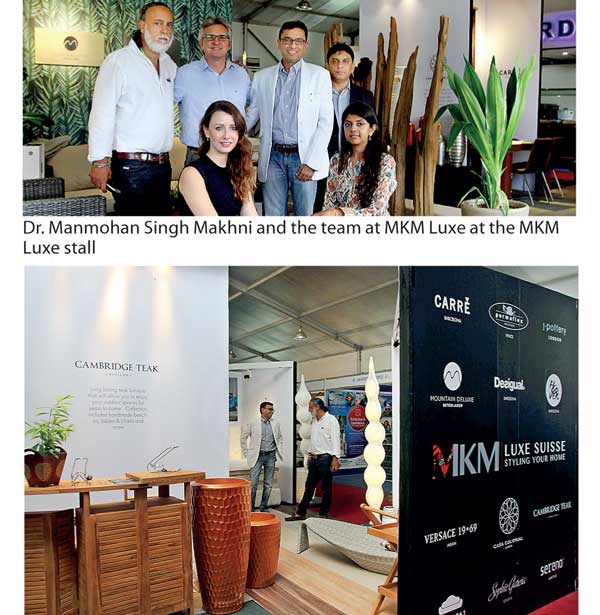 Celebrating the launch of its premier showroom in Colombo, MKM Luxe Suisse made its presence known as it exhibited for the first time at Hotel Show Colombo 2016.

Taking five stands of its own, MKM Luxe Suisse exhibited its collection of established, famous European interiors brands, such as Desigual from Barcelona and Versace 1969 from Milan.

It showcases these brands exclusively at its new showroom at 122, Havelock Road, Colombo-05, with collections including furniture from Barcelona, mattresses from Venice, bed linen from Milan,
accessories from London, carpets from Kashmir and garden furniture from Geneva, with which you can style your home or business with luxury and comfort at affordable prices.