---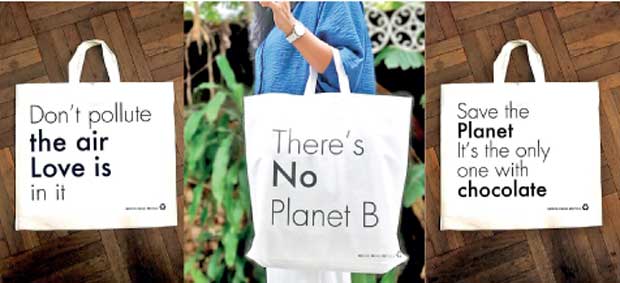 Staying true to its commitment to the environment, Cotton Collection recently launched the 'Bring Your Own Bag' project, a sustainability initiative organized with the objective of reducing the plastic footprint of the retailer as well as its customers.

To this effect, Cotton Collection is giving the customer the option of purchasing a reusable bag made of cloth, at a nominal fee, instead of the plastic bag that is usually issued. With the emphasis being on reuse, the customer is encouraged to replace plastic bags wherever and whenever possible with this industrious little bag through the 'Bring Your Own Bag' initiative. The bag sports slogans about the importance of going green that will be an expression of the wearer's consciousness with regard to the environment and can carry up to eight kilograms, much more in capacity than what a plastic bag would allow.

'Every time we issue a plastic bag at the cashier, it is one more bag that is eventually going to end up in a garbage dump, landfill or the ocean somewhere. As retailers, we are a key contributor to the issue, which makes it our responsibility to offer the customer a sustainable, green solution," remarked Cotton Collection Founder/ Managing Director Niloufer Anverally. "We are currently selling the bag below cost by absorbing part of the production expenditure. The objective is to eventually be able to give the bag away for free to all our customers," she added. Sri Lanka is amongst top ten countries that pump 80 percent of the global 13 tons of plastic waste into the sea. Nearly one trillion plastic bags are issued across various counters in a year. Opening its first store in Majestic City in 1991, Cotton Collection now has stores at Flower Road, Pellawatte, Dharmapala Mawatha and Kandy. The Cotton Collection brand has become synonymous with high quality, eco-friendly fashion choices.