---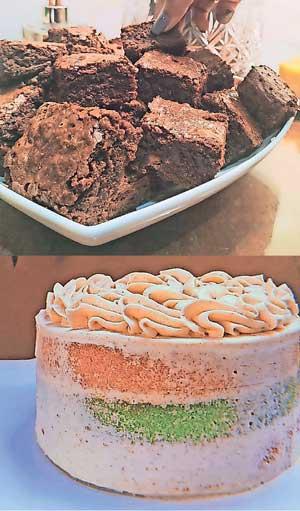 text Panchali Illankoon
In this series, we talk to people who turned their passion for food and baking into a business idea amidst lockdown and COVID-19 fears. Some have been in the market for years and others saw the new opportunity and took it! These home businesses are changing the game and have overcome the odds of running a business during quarantine. With increased restrictions once more, we talk to home bakers who are operating during these times to bring the sweet and savoury to your very own doorstep!
What do you offer?

The menu is always a work in progress because I like to experiment with a lot of weird flavours. And every month I try to introduce something new. We offer a range of Cakes like Classic Chocolate Cake, The Super Trouper which is a combination of passion fruit, black pepper and coconut. We offer Brownies, the best seller for sure being the Spicy Carl – dark chocolate brownies topped with homemade spicy caramel, and roasted peanuts. We also offer a range of Cupcakes both classic and a little more extra, as well as a range of Cookies. A signature item I always go for is the Classic Chocolate Cake. It's definitely a favourite in the family and it's something I absolutely love making every time because nothing truly beats a good slice of chocolate cake.

When did you start operations?

The ideas were always boiling in my head but the quarantine really helped jump start it. And at first it was a lot of back and forth and a lot of over thinking. I was doing my first year at SLITHM and also working part time so it was a lot to balance. Around July, I decided to just go for it and I created an Instagram, and thus the Burnt out Baker was born using the ultra-super powers of butter, sugar and eggs!

What is it like running your operations in times like these?

It was a lot at first. I was doing lectures online, working a couple of times during the week and then baking every other day. The first two weeks were insane. Loved every second of it. But I was definitely getting burnt out (sorry, lot of puns). It took me a while to find my footing; planning everything out, making sure everything was in stock, and finding good supply contacts. With school and work, the second lockdown was very overwhelming, but I was prepared for whatever was to happen.

How are you ensuring the proper hygiene measures are taken in preparation and delivery?

Food safety and hygiene have always been a top priority. I take extra precautions during each order - from sanitizing the supplies to each counter space used, until the item is delivered following the COVID-19 guidelines. We also encourage bank transfers to avoid the usage of cash. Not wanting to take any chances we took a pause towards the end of the second lockdown to ensure extra precautions were taken with deliveries.

What do you enjoy about baking and operating your own home baking business?

I enjoy every part of it. From the recipe testing, to the packaging progress. I'm still learning how I can do this better. Having creative freedom is exhilarating. It's fun to play around with flavours. Not everything works out, but that's all part of the process. And day by day I get to figure out where exactly I want to be down the line.
The menu is always a work in progress because I like to experiment with a lot of weird flavours. And every month I try to introduce something new.

How do you see home bakers going forward post Covid?

There has been this incredible sweep of small businesses that have taken over many platforms and it's been really encouraging to see how people are taking the time to commit to these places and people. I've met other fellow bakers like Minoli Weerasinghe (@meimei_bakes) and Asini Wanniarachchi (Merakibyasi), and many more who have helped me out and continue to motivate me. With this constant support from the community and the demand for more homemade goods I think 2021 will be a good year for small businesses. Fingers crossed!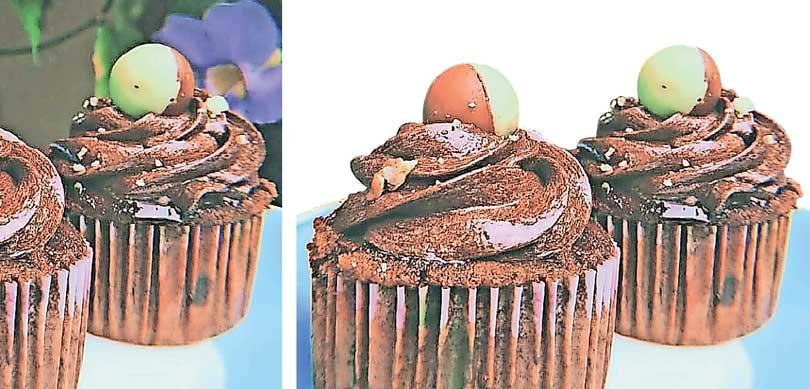 What does 2021 hold for your brand?

A lot more interesting flavours! And hopefully some collaborations down the line. Taking it one day at a time because times are quite unpredictable.

Any advice to anyone who wants to start their own business?

Go big or go home. If you fail you can always try again. Learn from your mistakes. Take it one day at a time to plan and grow. Pick yourself up and keep going regardless of the challenges, starting small is your best bet if it's something you can look back on and feel accomplished on at the end of the day.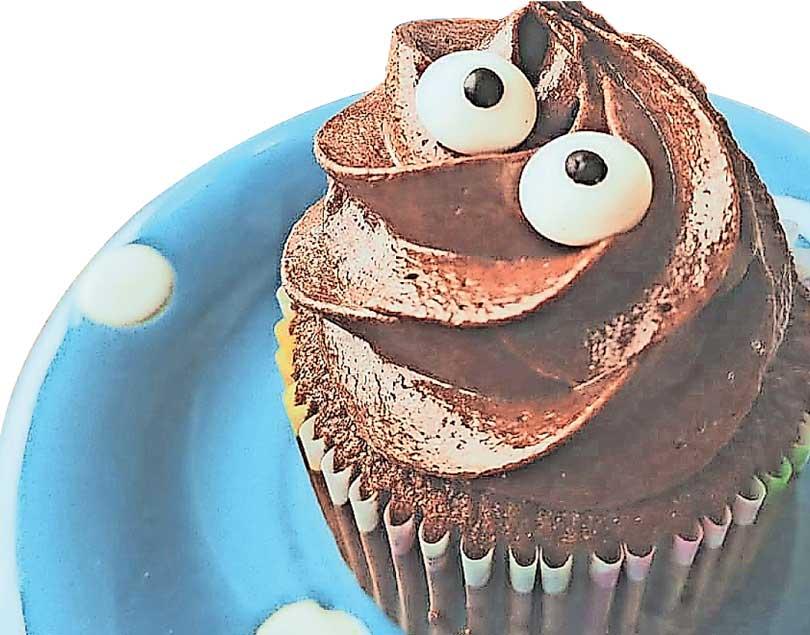 *. The Burnt Out Baker take orders via Instagram (@theburntoutbaker) and requires 1-2 days prior notice. Bank Transfers and Deposits are encouraged and delivery is available within the Colombo district as well as pickup.
Quarantine Home Bakers
As a child, Himalshee Pathirane, always knew she wanted to do something with food. "My mother once said 'you don't need a special occasion to have sweets but it is more rewarding when you worked for it' and that clicked something in me. So I started baking and for a long time it was just a pastime but the lockdown helped to kick it off professionally. The name 'Burnt Out Baker' came to me quite literally around 4am after a very long day when I was well and truly burnt out!"