---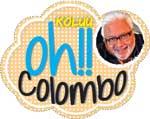 It must have been a proud moment for Gehan Cooray when his movie "The Billionaire" won the Feature Comedies at the Burbank International Film Festival in September 2020. Sri Lankan born Gehan Cooray, now based in Los Angeles is an actor, an independent film maker and an elegant classical singer. Gehan's soon to be released film has been officially submitted to the Academy of Motion Picture Arts and Sciences and to the Hollywood Press Association and the 2020 Golden Globe Awards.

The film was Gehan's brainchild. He adapted the screenplay of George Bernard Shaw's 1930's play, The Millionaires. The Billionaire is a contemporary romantic slant of Shaw's classic comedy infusing it with LGBTQ and
a sexual perspective. Gehan is the film's Executive Producer, Lead Actor and Chief Editor and the Postproduction Supervisor.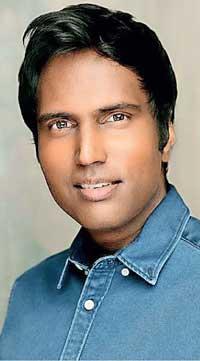 As a singer, Grehan made his Carnegie Hall debut in October 2019 with a solo concert at the world's most prestigious concert hall which was a resounding success. Gehan's linguistic skills enable him to sing in eight different languages.

At the press conference held on Monday, Indu Dharmasena, a mentor to Gehan in his youth, spoke glowingly about Gehan's talent as an actor during that time and said how he was proud to have trained him in his younger days.

Mano Chanmugam spoke glowingly about his singing career. Chandran Ratnam who also spoke at this briefing was very complementary of Gehan's achievements and was happy to have given some suggestions regarding the editing of the movie.
Gehan is the film's Executive Producer, Lead Actor and Chief Editor and the Postproduction Supervisor

The movie is scheduled for release in Los Angeles by the Laemmle Theatres on the 12th of February, provided the pandemic is under control in LA and cinemas permitted to reopen.

Regardless to the outcome of an Oscar and the Golden Globe, Gehan's singular achievements is undoubtedly a proud moment for Sri Lanka. Gehan surely put the land of his birth into the global entertainment industry.
Wishing that many more achievements and awards come your way Gehan. We are all proud of you.