---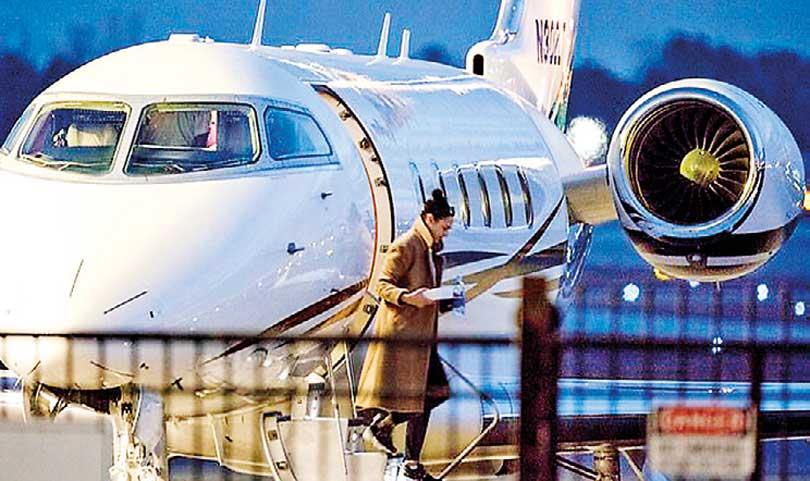 Commuting: The actress is using the jets to move between Los Angeles and Atlanta, where she is filming Red Notice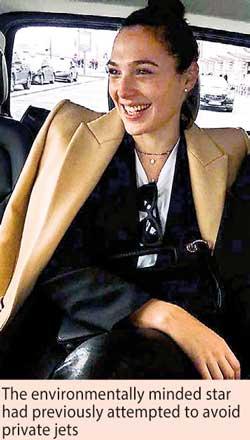 Early this year she publicly pledged to only fly commercial, for environmental reasons.

But now Gal Gadot has resorted to private jets for her commute between Los Angeles and Atlanta, where she is filming Red Notice.

The move is said to have been insisted upon by her Netflix bosses, who are said to be concerned about the spread of Coronavirus disrupting filming of their big budget globetrotting action heist.

Sources told TMZ Netflix has been using private jets to shuttle both the Wonder Woman 1984 star and her co-stars Ryan Reynolds and The Rock. Pictures show Gal walking off the jet as she lands back in Los Angeles this weekend, her second flight in days. Speaking to People magazine, earlier this year, the 34-year-old said she had eschewed private jets in a bid to set a good example to her daughters Alma, eight, and Maya, two. 'I think that being a role model and actually doing the things and showing them how it should be done is a big thing, because then it's being incorporated into their life,' she explained.
daily mail