---
The SLFP under no circumstances ready to melt away into another party or alliance and remain as one of the strongest mainstream political parties, General Secretary of the UPFA, Mahinda Amaraweera said.
He added that the SLFP would be the kingmaker at the forthcoming presidential poll as no one could secure victory without the support and the blessings of the SLFP.
Addressing the weekly news briefing of the UPFA at the party office yesterday, former minister Amaraweera said if the ongoing talks with the SLPP failed, the SLFP would definitely contest the presidential poll with President Maithripala Sirisena as its candidate.
"We have not taken a final decision on this issue because we try hard to come to a compromise with the SLPP and form the proposed alliance. To do that the SLPP must agree to our conditions and policies. We are ready to compromise with SLPP's policies if they do not clash with our dignity, respect and programme. The SLPP must not be an affront to the SLFP if we are to form an alliance. The SLFP is not for sale or dissolve into another party," Mr. Amaraweera emphasised.
The talks held on Tuesday with the SLPP were successful and further talks are in the pipeline. On the results of the next round of talks, President Sirisena and Opposition Leader Mahinda Rajapaksa will sit together to sort out remaining contentious issues with the aim of reaching an agreement and form the alliance. It is possible that they would meet before the SLFP's 68th convention on September 3rd, at the Sugathadasa indoor stadium, he said.
During the talks, both parties greed to a number of issues in the future prorgramme of a government led by the two parties. The delegates of both sides agreed to restrict the cabinet to 30 or less, not to give a nomination to corrupt politicians, implement an unchanged national policy at least for ten years, Mr. Amaraweera noted.
Responding to a journalist, Mr. Amaraweera said the SLFP's Central Committee decided to take disciplinary action against all national list MPs who had joined the SLPP as they have a bigger responsibility to stick to the party line and grateful to the party leadership because if they were not given a chit MP post they would have remained home.
Mr. Amaraweera charged that the government has suspended capital investment and stopped all development projects on a want of funds. But Rs. 30 billion has been set aside for propaganda.
Spokesman of the SLFP, Weerakumara Dissanayaka said parliamentarian Hirunika Premachandra speaks from Ranil's mouth and said she would not support any candidate who is backed by President Sirisena.
"Hirunika has taken the wrong end of the stick. President Sirisena never intends to take on the UNP stage. She must not worry who the President would support but on problems of the UNP. She must blame Ranil for trying to destroy the grand old party," Mr. Dissanayaka said. (Sandun A. Jayasekera)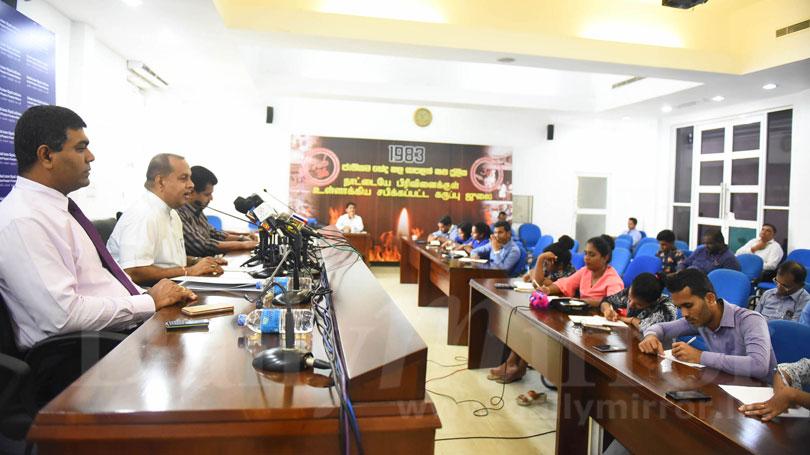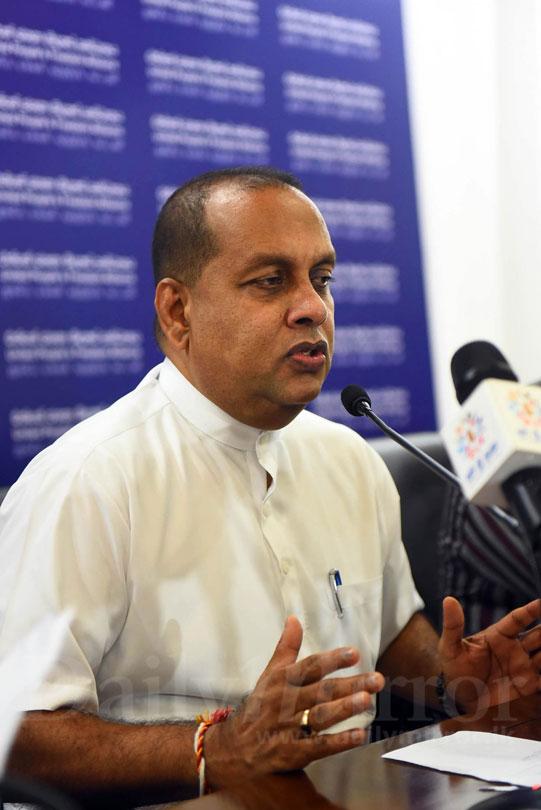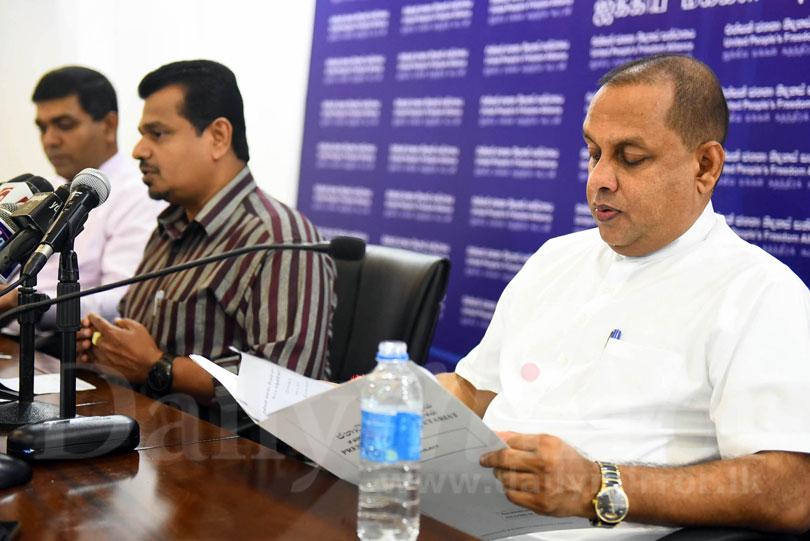 Pix by Kithsiri De Mel