---
Referring to remarks made by Sri Lanka Podujana Peramuna (SLPP) presidential candidate Gotabaya Rajapaksa that he would create an environment where everyone could live without fear, Prime Minister Ranil Wickremesinghe asked whether Mr Rajapaksa would apologise for some of the incidents which took place during the tenure of the previous regime.
He said this at today's opening of the Green Valley apartment complex middle income earners built at Ranala in Kaduwela.
"I heard Gotabaya Rajapaksa saying he will create an environment where everyone can live without fear but I like to ask him whether he will apologise for the killing of Sunday Leader Editor Lasantha Wickramatunga, the disappearance of journalist Prageeth Ekanaligoda, the killing of Havelock's rugby captain Wasim Thajudeen and the attack on journalists Upali Temnakoon and Keith Noyahr," the Premier said.
He said he would never believe that a future SLPP led government would ever build a country where people could live without fear.
"We are criticised by the media almost daily. In those days those who criticised the rulers were whisked away in white vans. We don't hear of such incidents today. Therefore, people need to decide whether they want to enjoy the freedoms given to them by the current government or give them up" the Premier said.
He lauded Housing and Cultural Affairs Minister Sajith Premadasa and said Mr. Premadasa worked 24 hours a day like his father. "I thank Mr Premadasa for his efforts to provide housing to the needy and middle-income earners countrywide," the Prime Minister said and added that the housing projects should be modified to suit the changing world.
Meanwhile, he emphasised the fact that the United National Front (UNF) presidential candidate, would be someone with a backbone. He said this when responding to a person who was heard shouting saying, field a candidate with a backbone. The Prime Minister said all the current United National Party (UNP) leaders had a solid backbone. (Yohan Perera)
Video by Suranjith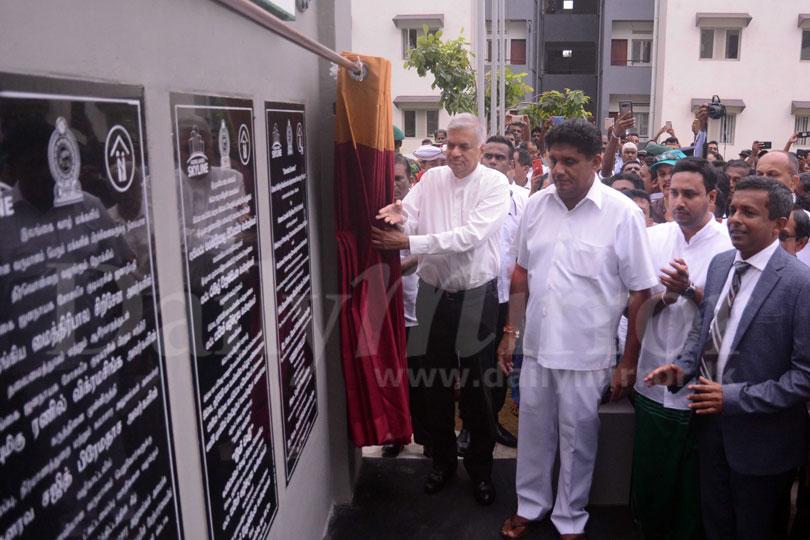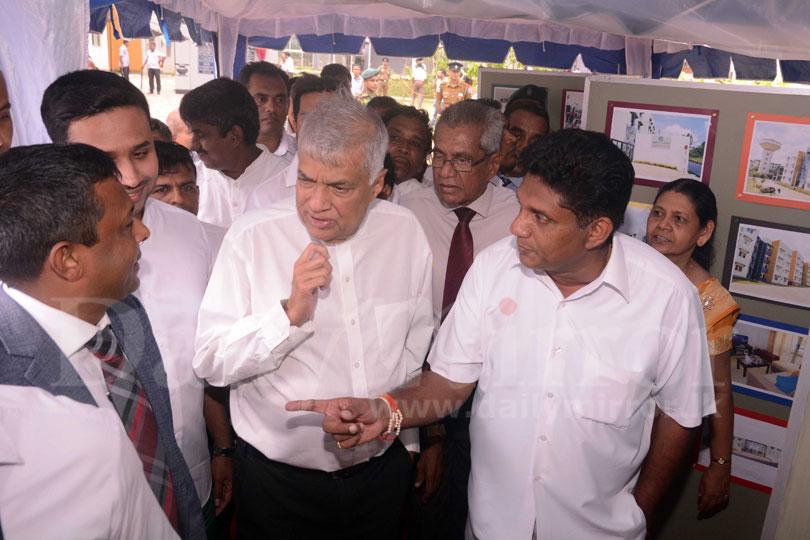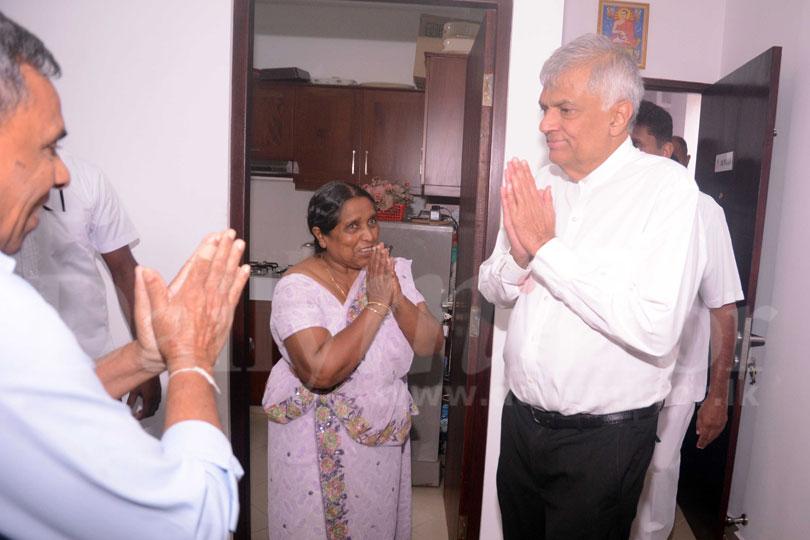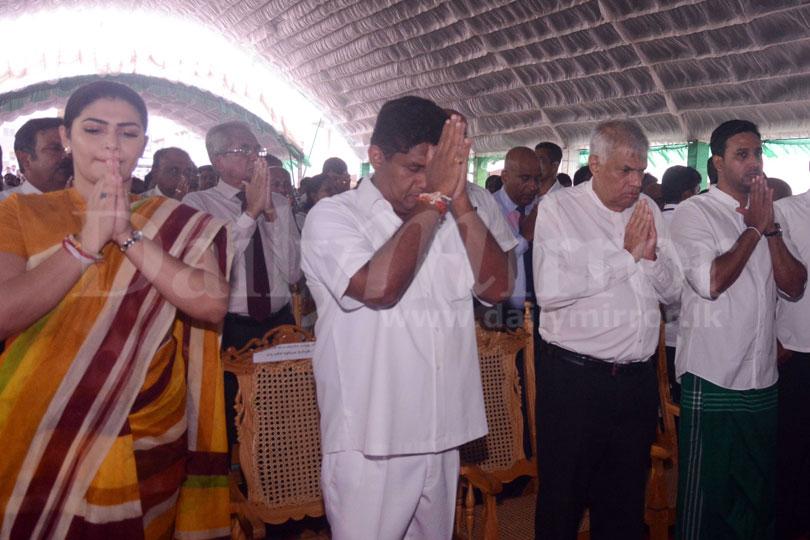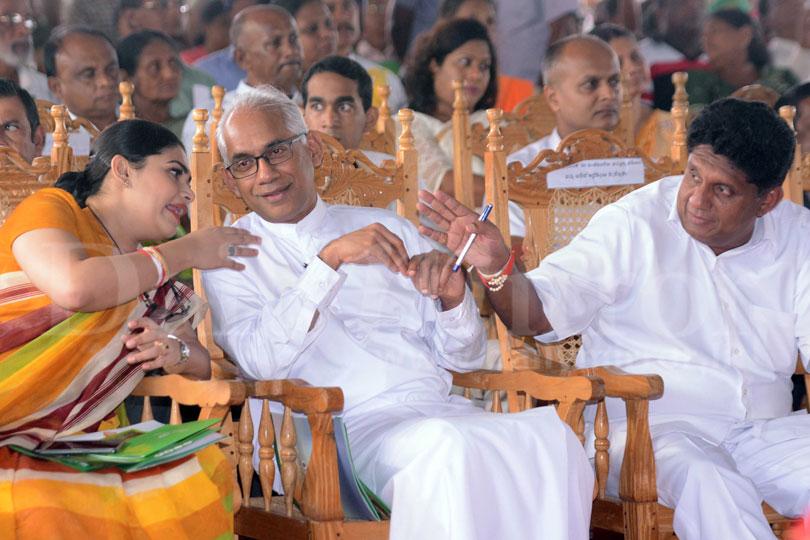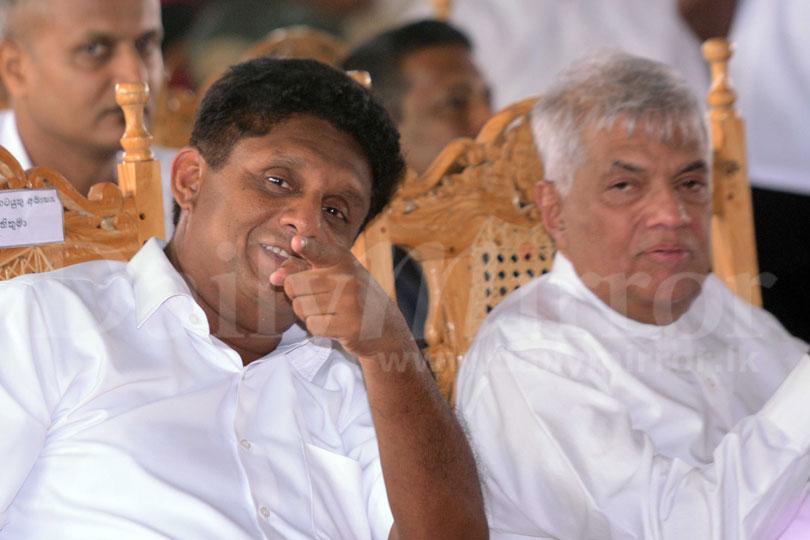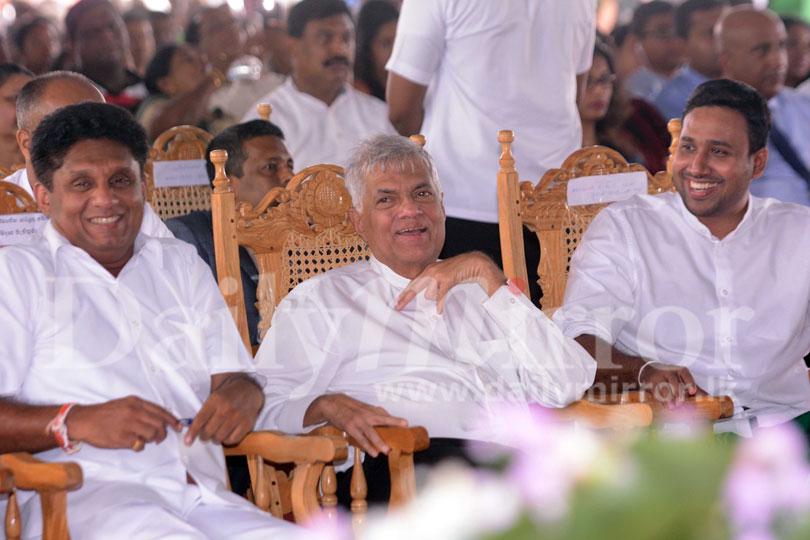 Pix by Pradeep Pathirana