---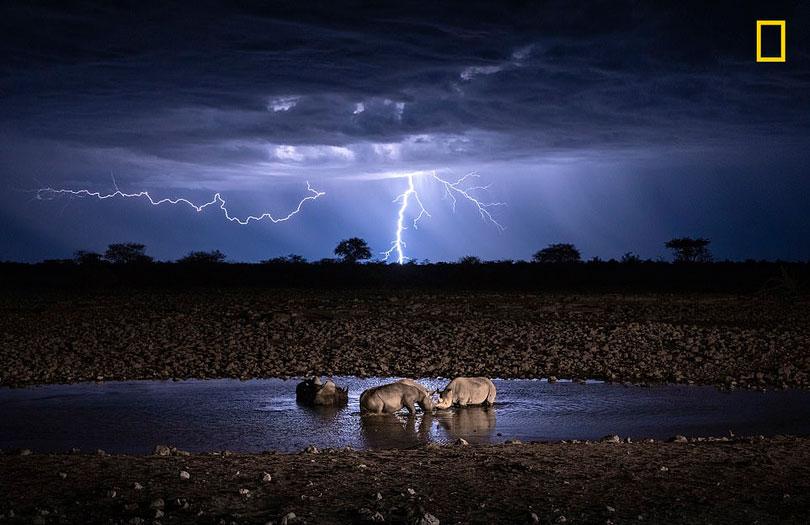 Photographers have just one day left to get their entries submitted to the 2019 National Geographic Travel Photo Contest.
But they will have to be of exceptional quality if they are to eclipse any of these recently entered images.
This new set of jaw-dropping pictures includes a dramatic image of rhinos drinking from a watering hole in Africa while lightning blazes above as well as an action shot of migrating wildebeest in Kenya and the Milky Way twinkling over the Chureito Pagoda in Japan.
There's also an eerie photo snapped at sunrise of mist lifting from the Tower of London and Tower Bridge and a stunning aerial image showing the mighty Mount Fuji.
Both budding and established photographers are encouraged to enter the competition, which is split into three categories: nature, cities and people. A grand prize of $7,500 (£5,700) is up for grabs, while first place winners in each of the groups will receive $2,500 (£1,900).
The competition opened on March 18 and National Geographic will be accepting submissions until May 3. (Daily Mail)