---
Entire transport infrastructure must change

MCC must be debated parliament

Politicians do not want women to enter politics

60% of Colombo's population is in poverty
Chandima Wijegunawardena is a Colombo district contestant from the United National Party

Q Your educational and professional qualifications?
Doctor of Medicine, PhD in General Medicine, Manipal University. I hold several diplomas in economics, international politics and media studies. I have worked with many universities around the world including Sri Jayawardenapura University and Helsinki University.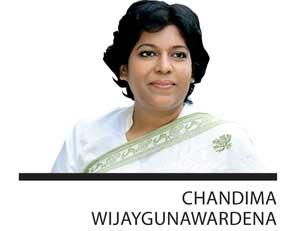 Q Vision for education of children and youth in Sri Lanka?
I'm working with Finland's Helsinki University as a researcher. In such countries their education system is so different from ours. Their education is more practical and wholesome whereas we just teach our students to just pass examinations. We have to improve this education system and also look at the possibility of making Sri Lanka a learning hub selling education facilities to students across the world. I wish to see our country developed to that level over the next couple of years.

Q Views on technical education?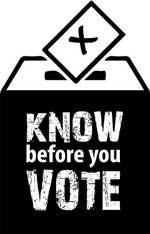 Technical education is very weak in Sri Lanka. We can't even manufacture a radio of our own, after all this time. We have to bring technical knowledge into the education system. We also have to encourage entrepreneurs who are capable of producing things like farming equipment or road development equipment, which I don't believe should be imported anymore. There are many areas like in tea plucking, coconut plucking or rubber trimming, where innovative equipment would help our local communities. There are many opportunities for research based product manufacturing.

Q Your views on the ailing public transport system?
Every province must be able to facilitate its working population. That being said Sri Lanka is developed in such a way that the majority have to come to Colombo to get a lot of important things done. That's why we need a really good transportation solution. Even though we have many buses and trains, still when we see people gathering at a station for the train, it reminds me of an underdeveloped country with a population issue. It's time for this to change. The entire transport infrastructure must change not just the roads and bridges.

Q Your views on the MCC?
There are numerous agreements with different countries, so we don't have to specifically go against one agreement. However we have to debate it among the educated people of the country as well as the parliament in order to make an informed decision.

Q Your views on environment and climate change adaptation?
I'm very supportive of Dr. Ajantha Perera's views and actions on this matter. We need to protect our land as well as our people.

Q Thoughts on cyber bullying and harassment?
Especially with the young generation we need to raise awareness on cyber harassment and abuse. Those with vested interests try to influence countries like ours, in any way. Even if it's in the form of games, videos or images, some material attempts to change our views and ideas. In order to protect our youngsters from harm, we must educate them and talk to them about these dangers of the online world. Several countries and states have banned games like PUBG because of this very danger. Therefore keeping abreast of affairs around the world is important as well.

Q Your thoughts on discrimination based on sexual orientation?
I can never agree with discrimination based on sexual orientation. Each person's sexuality is not something that you choose when you are born. A good society would never discriminate against one of their own. Discrimination only means that we live in a bad society.

Q Is it possible for more women to participate in politics?
It's not possible. All political parties and politicians do not want women to enter politics, with the exception of a few. A political career itself is very hard, but women's participation is really important to develop Sri Lanka. The few women parliamentarians in the country have been working for the betterment of the country while the majority had been looting.

Q Why should people vote for you?
Within the next five years I wish to uplift the people of Colombo from poverty. 60% of Colombo's population is in poverty. I want to change their lives. I'm here to help them earn money and to develop themselves. I want the people to have a dialogue with me, to tell me their issues. That's how I wish to develop Colombo with them.