---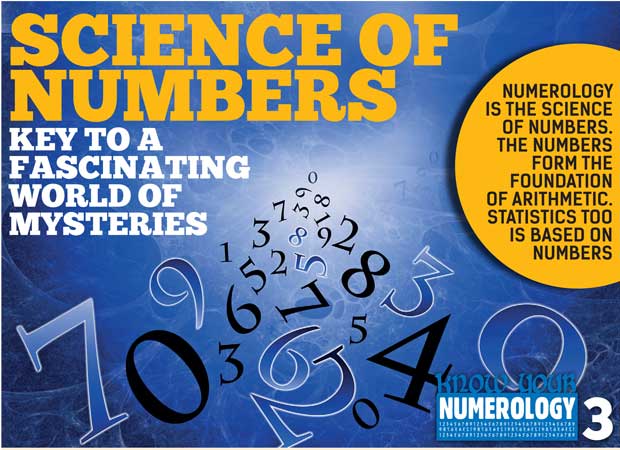 Mystic influence of numbers


Numerology, however, is not a pure science like Arithmetic or Mathematics. It is a branch of occult learning allied to Astrology. Numbers in Numerology are not a tool for calculating time, velocity, quantity or extent, but for predicting what is unforeseen in the life of an individual or a nation. Numerology also can be described as an occult science that deals with the mystic influence of numbers on man, collectively and individually.

Science of Periodicity
Numerologists describe Numerology as the science of periodicity and they depend much on the theory of periodicity to predict future events. In fact, the occurrence of all phenomena is in accord with a certain order of regularity or periodicity.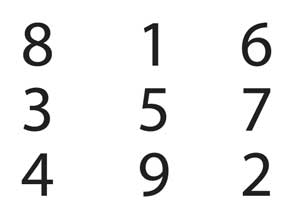 The earth takes 365 days, 6 hours and 9 minutes and 9.7 seconds to complete one orbit round the Sun. The length of the Lunar month is 29 days, 12 hours, 44 minutes and 2.9 seconds.

The law of periodicity true to heavenly events is applicable to human beings as well. For example, women experience a 28-day menstrual circle. The period of gestation is about 280 days.

Man subject to universal laws
Man is part of the universe. Therefore, he too is subject to universal laws and the law of periodicity is one of them.

There is no doubt that the advancement of modern science has helped shed light on many a secret about life and the universe.

Numerology attempts to identify natural patterns that hold the key to a world of mysteries surrounding human life hitherto unravelled by science.

Unknown elements have to be discovered on the basis of known elements. In a way, it is as simple as determining what the 3rd angle of a triangle is if the other two angles are already known.

Science of numbers in ancient civilizations
The science of numbers is not something of recent origin. Even in ancient civilizations, sages have identified numbers with forces influencing man and his environment.

Practising the science of numbers for good luck
Hindus, heirs to a great ancient civilization even today practise the science of numbers in their day-to-day life. For example, the following square board marked with numbers in sub squares is placed at the entrance to shops owned by Hindus.
When you add up the numbers along whichever line horizontal, vertical or diagonal, the result you get is 15. They believe this square board with this pattern of numbers brings them good luck. Their experience has proved the efficacy of this square in bringing good luck.