---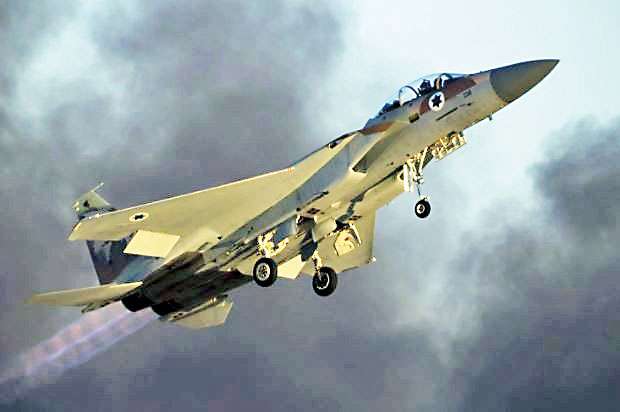 A missile strike on an air base in central Syria was carried out by Israeli warplanes early Monday and caused multiple casualties, according to the Syrian and Russian governments, amid fears of a wider confrontation between world powers.

Israeli officials did not immediately comment on the reports. The raid on the T-4 airfield in Homs province — believed also to be a base for Iranian and Iranian-allied militias — comes as tensions rise over possible U.S. military action in Syria in response to an alleged chemical strike near Damascus late Saturday.

Syria's ally, Russia, on Monday called the Israeli raid a "dangerous development" and said reports of a chemical attack near Damascus were also a "provocation," Reuters reported. U.S. officials said Sunday that they were weighing options to strike Syrian government targets after at least 40 people were killed in the opposition-held town of Douma, roughly 10 miles from the Syrian capital. President Trump also said Sunday that there would be a "big price to pay" for the attack. Many of the victims suffocated, and the wounded showed signs of respiratory distress and foaming at the mouth, doctors and rescue workers in the area said.

The Organization for the Prohibition of Chemical Weapons, the world's chemical weapons watchdog, said Monday that it was investigating the possible use of chemical weapons in Douma.

A spokeswoman for the European Union blamed Syria's government for the attack. Russia's Defense Ministry said in a statement Monday that Syrian doctors and other medical staff went to Douma to the site of the alleged attack but could not find evidence any chemical weapons were used.
WASHINGTON POST,
09th APRIL, 2018