---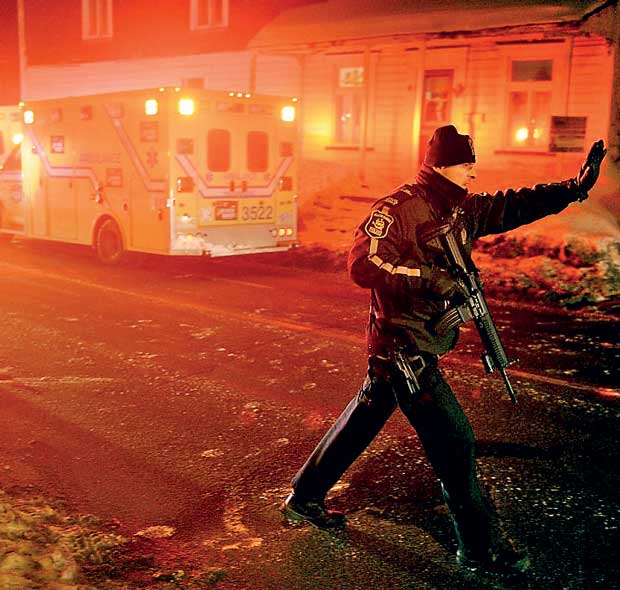 At least six people were killed and several more injured on Sunday evening when gunmen opened fire on them as they prayed in a mosque in Quebec City in an attack decried as 'cowardly' and 'barbaric'.
Earlier, a witness said that up to three gunmen fired on about 40 worshipers inside the Quebec City Islamic Cultural Center around 8pm. Most of the people inside the building were men.

Quebec City Police have confirmed that two people have been arrested in connection with the attack but the investigation is ongoing. The deadly shooting unfolded following a weekend which has seen President Donald Trump's divisive and controversial 'Muslim immigration ban' spark widespread protests across America. It sparked Canadian Prime Minister Justin Trudeau to remark that his country remains open to all immigration. A report filed by CNN said, last year the cultural centre received a wrapped pig head and a magazine with a pig on its cover, saying "Bonne Appetit". The report added at least five people were injured in the incident and were at the University Hospital of Quebec.

(Daily Mail, US), 30.01.2017 -30 January 2017 -