---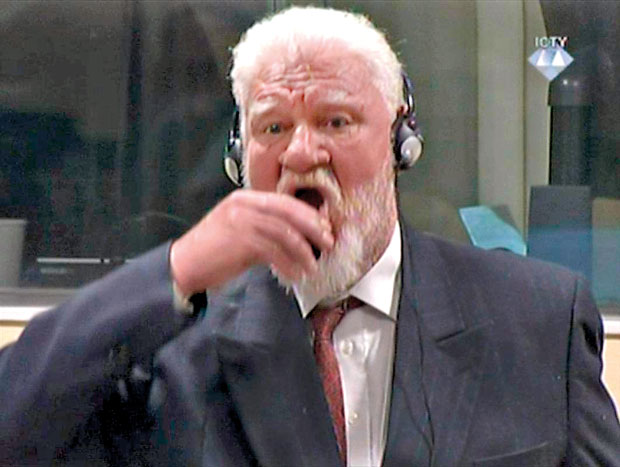 den Hag, (dailt Mail), 30 November 2017 - The Bosnian-Croat war chief who killed himself during his his war crimes trial at The Hague could have had the poison smuggled to him in a suit he was given before the hearing, a court witness has said.

Slobodan Praljak, 72, downed an unknown substance in front of cameras yesterday as his 20-year sentence for war crimes was upheld before dying hours later.

Mate Lausic, a witness at the trial of three generals who is familiar with court security, told Croatian newspaper 24sata that Praljak's suit was the most likely way for the vial to enter. Praljak was one of six Croatian politicians sentenced to jail for their involvement in a campaign to drive Muslims out of a would-be Bosnian Croat mini-state in Bosnia in the early 1990s.