---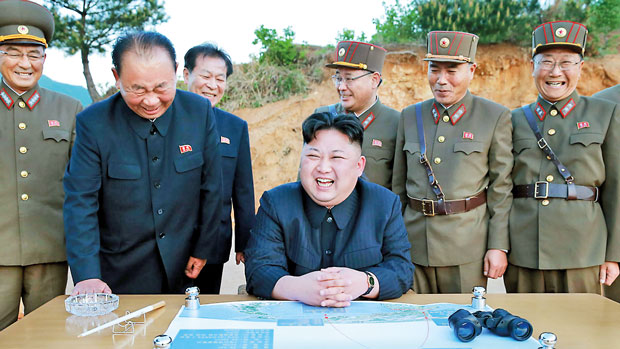 DPA, 27th DECEMBER, 2017-The United States on Tuesday sanctioned two senior officials in North Korea's unlawful weapons programmes in response to its ongoing development of ballistic missiles.
The US Treasury announced the sanctions in a statement, naming Kim Jong Sik and Ri Pyong Chol as their targets. The two men already were listed in a UN sanctions resolution passed on Friday aimed at further shutting down the impoverished communist country's ability to raise illicit funds for its programmes.

"Treasury is targeting leaders of North Korea's ballistic missile programmes, as part of our maximum pressure campaign to isolate [North Korea] and achieve a fully denuclearized Korean Peninsula," said Treasury Secretary Steven Mnuchin.

Kim Jong Sik reportedly is a key figure in North Korea's ballistic missile development, including efforts to switch from liquid to solid fuel, and Ri Pyong Chol is reported to be a key official involved in North Korea's intercontinental ballistic missile development, the Treasury Department statement said.

Under the new sanctions, any property or interests in property of the two men within US jurisdiction are blocked, and transactions by US persons involving the designated persons are generally prohibited, the statement said.

North Korea has continued developing its ballistic missile and nuclear weapons programmes in violation of UN Security Council Resolutions.