---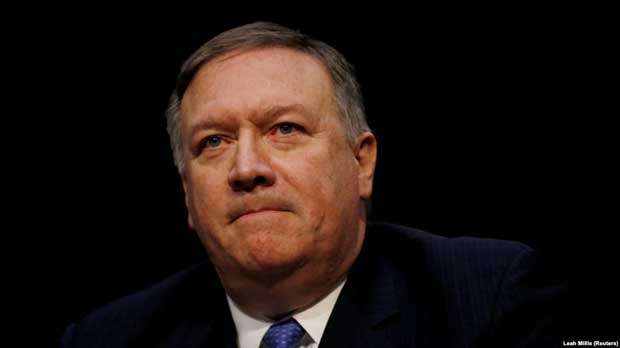 DPA, 27th APRIL, 2018
The US Senate on Thursday confirmed Mike Pompeo as the nation's top diplomat in an expected endorsement of US President Donald Trump's choice for secretary of state.

The 57-42 vote was largely along party lines, but a handful of Democrats joined majority Republicans in endorsing Pompeo, a foreign policy hawk who has served as Trump's director of the Central Intelligence Agency (CIA).

Pompeo, a former officer in the US Army and former member of Congress from Kansas, was sworn in shortly after the vote and then departed on his first official foreign trip in his new position.

Pompeo's first stop is Brussels, where he will meet with NATO Secretary General Jens Stoltenberg and participate in a meeting of NATO foreign ministers, who are to discuss preparations for July's NATO summit, the State Department said.

The secretary will then travel to the Middle East, where he will meet with Saudi, Israeli and Jordanian leaders to discuss critical regional and bilateral issues, State Department spokeswoman Heather Nauert said in a statement.

The White House meanwhile released photos of Pompeo meeting North Korean leader Kim Jong Un. The secret meeting took place over the Easter weekend, spokeswoman Sarah Sanders said on Twitter.

"Great to have Secretary Pompeo confirmed. He will do an excellent job helping @POTUS lead our efforts to denuclearize the Korean Peninsula," Sanders said.

The White House confirmed last week that Pompeo began laying the groundwork for a Washington-Pyongyang summit expected to take place in May or June.