---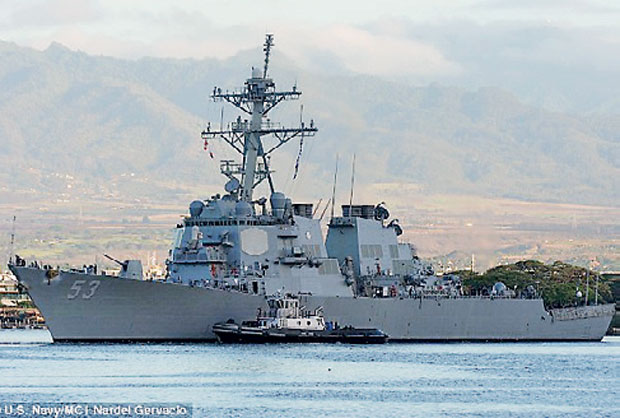 (Daily Mail), 22 June 2017 - The United States Navy conducted a test of a ballistic missile defense system in Hawaii which failed, according to a report on Thursday.

The SM-3 Block IIA defense system failed to intercept a medium-range ballistic missile fired on Wednesday from a facility in Kauai, Hawaii, Defense News reported on Thursday.

The Block IIA was launched from the naval destroyer John Paul Jones. While the destroyer did manage to detect and track the missile using sophisticated radar, it was unable to intercept it. In February, the Navy conducted a test using the John Paul Jones, which is a ship used for missile defense purposes.