---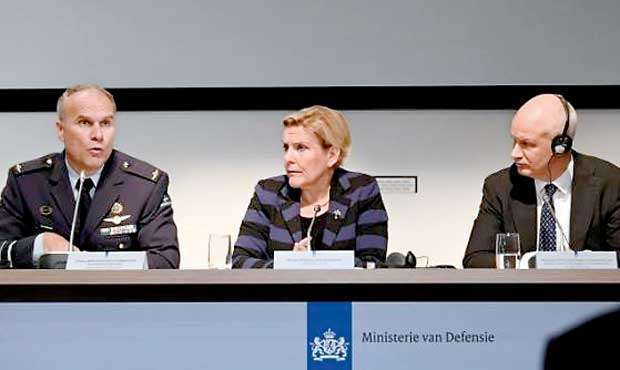 REUTERS, 04th OCTOBER, 2018-Britain and the Netherlands accused Russia of running a global campaign of cyber attacks to undermine democracies, including a thwarted attempt to hack into the U.N. chemical weapons watchdog while it was analyzing a Russian poison used to attack a spy.

In some of the strongest language used by the West since the Cold War, Britain said Russia was acting like a "pariah state". The accusations were backed by other Western countries including the United States, which said Moscow must pay a price.

Russia denied what its Foreign Ministry spokeswoman called a "diabolical perfume cocktail" of allegations by someone with a "rich imagination". But the accusations deepen Moscow's isolation at a time when its diplomatic ties with the West have been downgraded over the poisoning of an ex-spy in England and it is under U.S. and EU sanctions over its actions in Ukraine. The British and Dutch accusations were unveiled as NATO defense ministers gathered in Brussels to present a united front to their Cold War-era foe.

"This is not the actions of a great power, these are the actions of a pariah state," British Defence Secretary Gavin Williamson told reporters.
U.S. Defense Secretary Jim Mattis said he agreed with the British and Dutch assessments. Russia must pay a price and a number of response options were available, he said.