---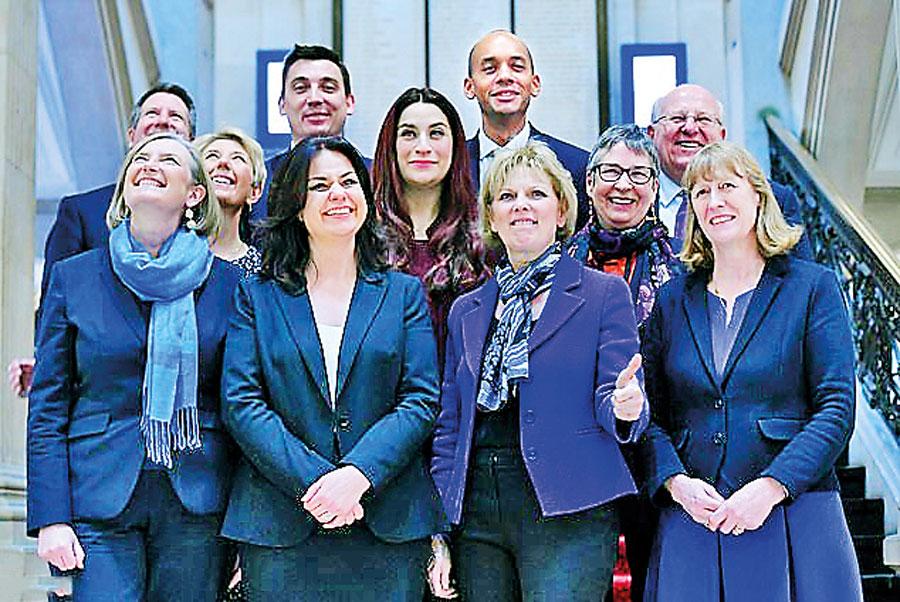 UK, (Daily Mail), 21 February 2019 - As Tory defectors to the new Independent Group claimed there were a 'significant' number of MPs from all parties on the brink of quitting, Westminster was abuzz this evening discussing who could be next to jump ship.

Anna Soubry, Sarah Wollaston and Heidi Allen quit the Tory Party today in an explosive new development for the group that was launched on Monday by a 'gang of seven' ex-Labour MPs.

Seemingly casting the net across all parties in the Commons, the self-styled Tory 'Three Amigos' claimed there were a significant number of MPs close to joining the breakaway group, provoking a fury of debate in the Commons of who could be next, with Labour's Owen Smith and Tory Justine Greening among those touted.

Conservative MP for Aberconwy, Guto Bebb, quit as a defence minister blaming Theresa May's concessions to Brexiteers and has called for a second referendum. He refused to respond when asked if a move was on the cards.

Brecknell MP Phillip Lee quit as a justice minister over Brexit and said he could 'understand' if colleagues joined the Independent Group.