---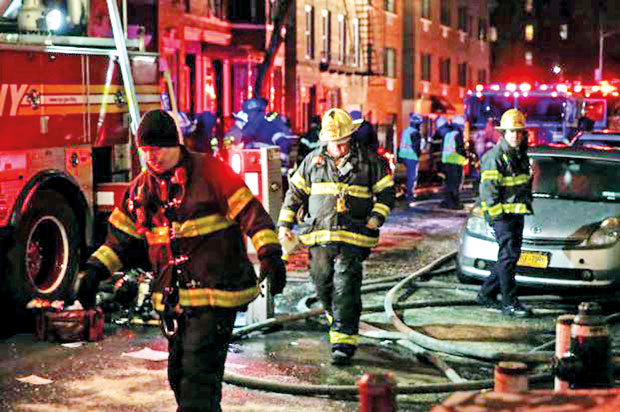 Investigators in New York City searched early on Friday for the cause of a blaze that ripped through an apartment building in the borough of the Bronx, killing 12 people including an infant, in the city's deadliest fire in at least a quarter of a century.

The fire broke out a little before 7 p.m. on the first floor of a brick building and quickly spread upstairs, city Fire Commissioner Daniel Nigro told a news conference with Mayor Bill de Blasio. The cause was under investigation.

"We're here at the scene of an unspeakable tragedy. In the middle of the holiday season is a time when families are together. Tonight, here in the Bronx, there are families that have been torn apart," de Blasio said. Four people were in hospital in critical condition "fighting for their lives," the mayor said. Authorities said firefighters rescued 12 people from the building.

"People died on various floors of the apartment, ranging in age from 1 to over 50," Nigro told reporters. "In a department that is surely no stranger to tragedy, we're shocked by the lives lost."
Two of the dead were found in a bathtub, according to cable news station NY1.

"People were screaming and that's how we knew there was trouble," eyewitness Kimberly Wilkins told WCBS-TV, an affiliate of CBS News. "People were screaming, 'Fire. Help. Fire. Help.'"
REUTERS,
29th DECEMBER, 2017