---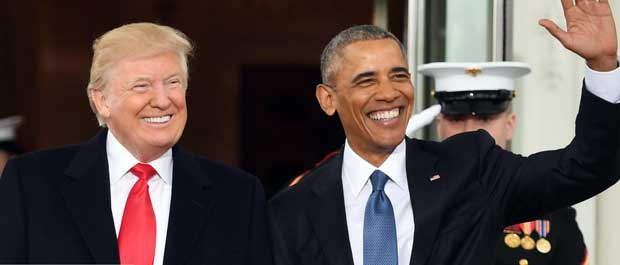 By Philip Rucker, Ellen Nakashima,
Robert CostaBodymatter
President Donald Trump on Saturday angrily accused former president Barack Obama of orchestrating a "Nixon/Watergate" plot to tap the phones at his Trump Tower headquarters in the run-up to last fall's election, providing no evidence to support his explosive claim and drawing a flat denial from Obama's office.

Ben Rhodes, a longtime national security adviser to Obama, tweeted at Trump: "No President can order a wiretap. Those restrictions were put in place to protect citizens from people like you." Neither Trump nor his aides offered any citation to back up Trump's accusation about Obama.

Trump may have been prompted by a report on the conservative website Breitbart and commentary from talk radio host Mark Levin suggesting that the Obama administration used "police state" tactics to monitor the Trump team. The Breitbart report circulated among Trump's senior aides Friday and early Saturday, and Trump may have simply been reacting to the piece when he took to his preferred megaphone, Twitter, to trumpet his claim.

Levelling the extraordinary allegation about his predecessor in a series of four early morning tweets, Trump said Obama had been "wire tapping" his New York offices and suggested that the former president had meddled with the "very sacred election process." Obama's supposed actions, Trump said, amounted to McCarthyism.

(c) 2017, The Washington Post