---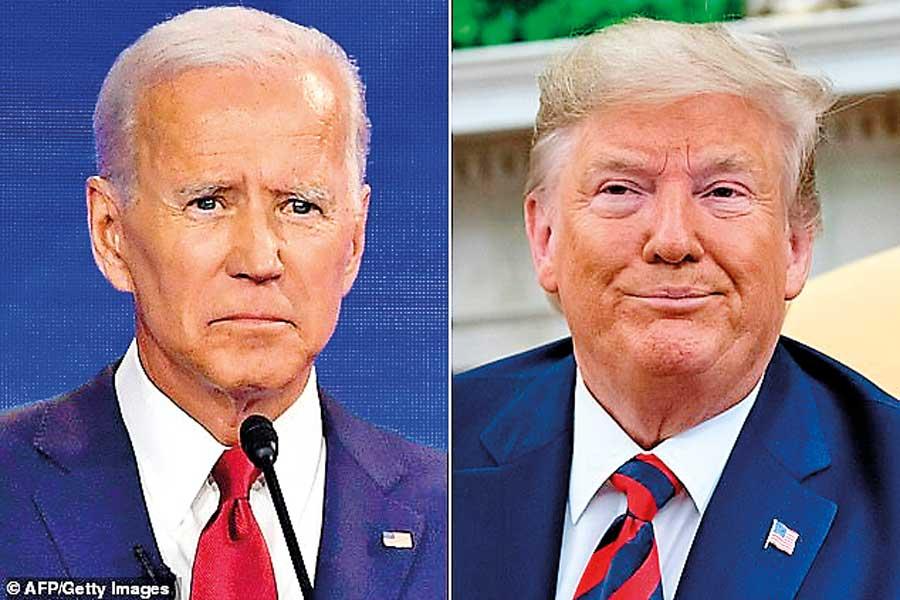 Trump (R) faces the prospect of impeachment by Democrats after a whistleblower came forward to reveal that he pressed the president of Ukraine to open an investigation against Joe Biden (L) -Daily Mail.
US President Donald Trump stepped up the rhetoric in his attacks on the whistleblower at the centre of the Ukraine scandal, as lawyers for the government official who raised an internal alarm warned the person may be in harm's way.

On Monday, the president dubbed the whistleblower a "fake" and said: "The Whistleblower knew almost nothing."

Trump also questioned if Democrat Adam Schiff, the head of the House Intelligence Committee, should be arrested for treason, a move that marks a serious escalation in his relationship with Congress and in his language.

Over the weekend, the president posted on Twitter that if he was removed from office through a full impeachment process it could lead to civil war, in a remark that drew concern even from members of his own Republican Party.

Lawyers for the whistleblower wrote to the Director of National Intelligence that they fear the situation could become "even more dangerous" for their client.

The whistleblower complaint was filed in August and has led to House Democrats launching an impeachment inquiry
against Trump.

Two key issues relate to whether Trump pressured Ukraine to initiate investigations against his political rival, Joe Biden, and if the president withheld military aid from that country as part of this effort.

There are further questions about why the president's private lawyer, Rudy Giuliani, was engaged in back-door diplomacy
with Ukraine.
-DPA,30th
SEPTEMBER, 2019