---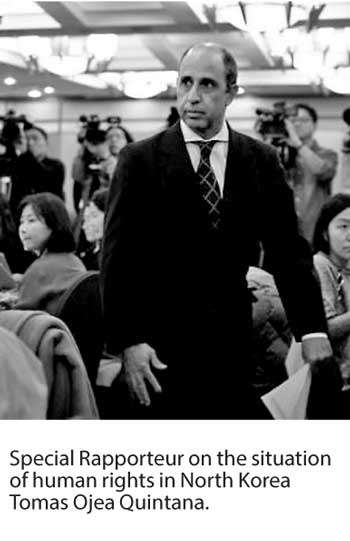 REUTERS, 11th JANUARY, 2019- Despite more than a year of international engagement and promises of economic reform by North Korea's leaders, the human rights situation in the isolated country remains dire, a top U.N. rights official said on Friday.

Blocked by the government from visiting North Korea, U.N. special rapporteur for human rights in North Korea Tomas Quintana visited South Korea this week as part of an investigation that will be provided to the U.N. Human Rights Council in March.

Noting that North Korean leader Kim Jong Un has embarked on an effort to improve living conditions by focusing on economic development, Quintana said his preliminary findings showed those efforts had not translated into improvements in the lives of most people.

"The fact is, that with all the positive developments the world has witnessed in the last year, it is all the more regrettable that the reality for human rights on the ground remains unchanged, and continues to be extremely serious," he told reporters at a briefing in Seoul.

"In all areas related to the enjoyment of economic and social rights, including health, housing, education, social security, employment, food, water and sanitation, much of the country's population is being left behind."

North Korea denies human rights abuses and says the issue is used by the international community as a political ploy to isolate it.