---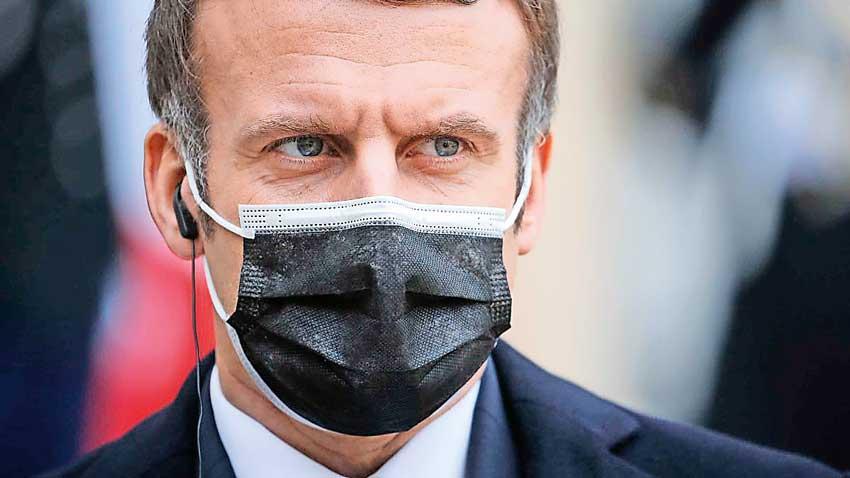 After he had met an array of high-ranking French and international politicians in recent days, President Emmanuel Macron tested positive for Covid-19, the presidential palace said on Thursday.

Macron was tested after symptoms first appeared. He would go into isolation for seven days, the Elysee Palace said, without providing further details on the nature of the
president's symptoms.

He would continue working during this time, the statement said.

The office of Macron's wife Brigitte Macron told dpa that she was considered a close contact but hasn't shown any symptoms so far.

Prime Minister Jean Castex would also go into quarantine as he had been in contact with Macron, French media reported.

So far, Castex hadn't shown any symptoms and was tested on Thursday morning.

European Council President Charles Michel is also in quarantine as he had travelled to Paris for an Organization for Economic Cooperation and Development (OECD) event and met Macron at the Elysee Palace on Monday, his spokesperson announced.

The Belgian politician was informed "by the French authorities that he is not considered to be a close contact," Barend Leyts tweeted. Michel tested negative on Tuesday.

"However as a matter of precaution the president will go into self-isolation," Leyts said. Michel is to carry on working.

Spain's Prime Minister Pedro Sanchez also attended the event and will go into quarantine.

Macron is scheduled to travel to Lebanon next week. He had last organized another online international aid conference with the United Nations, aimed at stabilizing the troubled country, at the beginning of December.

The presidential palace hasn't commented on the plans and a possible postponement yet.
DPA, 17TH DECEMBER, 2020