---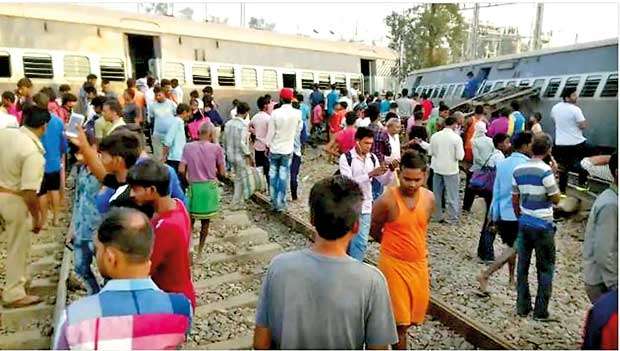 Hindustan Times, Oct 10, 2018- Seven people were killed and about 20 others injured after five coaches of Delhi-bound MLDT NDLS Express derailed near Harchandpur area of Rae Bareli district in Uttar Pradesh early on Wednesday, officials said.

Divisional railway manager Satish Kumar confirmed the death toll and said about 25 were injured in the accident. Government Railway Police's superintendent of police Saumitra Yadav, who was heading to the accident spot, said the casualty numbers were expected to rise.

The train number 14003 was going to New Delhi from Malda town in West Bengal.

Yadav said officials of Rae Bareli's district administration have already reached the spot and started the rescue operation. He said National Disaster Response Force personnel from Lucknow and Varanasi have also rushed to the spot.

Officials of the Northern Railways (NR) said accident relief trains from Lucknow and Varanasi districts have been already rushed to help detach the derailed bogies and repair the damaged track would start.

They said a portion of railway track was uprooted from its original position after the accident.

Divisional railway manager (DRM) NR Lucknow Satish Kumar said the rescue operation has been started.