---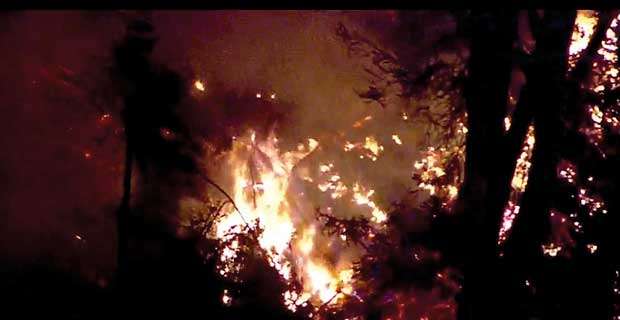 A 29-year-old "suicidal" airport worker who commandeered an empty plane from Seattle's main airport and took it on an hour-long flight chased by F-15 fighter jets before crashing into a small island did not commit any security violations, officials said Saturday.

Horizon Air employee Richard Russell told an air traffic controller he was "just a broken man" minutes before dying late Friday in the Bombardier Q400 twin-engine turboprop plane, appearing to apologize for his actions.

In a conversation with the control tower, the pilot came across as excitable, confused and even apologetic.

"Congratulations, you did it," the control tower tells him, according to an audio feed aired on CNN.
"Let's turn around the air and land it and not hurt anybody on the ground." "I don't know, man," the pilot answers. "I don't want to. I was kind of hoping that was going to be it, you know..."

But he later worried he was running low, saying the fuel had burned "quite a bit faster than I expected." The control tower then urged him to land at a nearby military base. "I wouldn't want to do that. They probably have anti-aircraft," he responds.

"This is probably jail time for life, huh?" he later says, according to a recording published by The Seattle Times.

"I've got a lot of people that care about me. It's going to disappoint them to hear that I did this," he said.

"I would like to apologize to each and every one of them. Just a broken guy, got a few screws loose, I guess. Never really knew it until now. "
SEATTLE AFP Aug12, 2018