---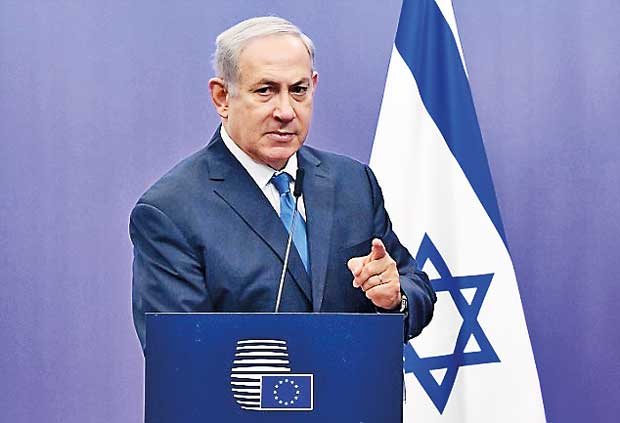 Israel, (Daily Mail), 2 March 2018 - Israeli police have questioned Prime Minister Benjamin Netanyahu for the first time in a corruption case that involves the country's largest telecommunications company, Israel Radio said.

Police allege that the owners of Bezeq Telecom provided favourable coverage of Netanyahu and his wife on a news website they controlled, in return for favours from communications regulators.
Netanyahu, already a suspect in two other corruption cases in which he is accused of bribery, denies any wrongdoing.

A Reuters cameraman saw a vehicle carrying two police officers pull into the prime minister's official residence on Friday morning.

Israel Radio said Netanyahu's wife Sara was providing testimony at the same time, at a police station near Tel Aviv.

The controlling shareholder of Bezeq Telecom, Shaul Elovitch, is currently in police custody, along with a former Netanyahu spokesman. They deny any wrongdoing.

Shlomo Filber, a confidant of Netanyahu and former director general of the Communications Ministry, has also been arrested in connection with the case, and has agreed to turn state's witness, according to Israeli media.

Police recommended in February that Netanyahu be indicted in two other corruption investigations.
In one, known as Case 1000, he is suspected of bribery over gifts, which police say were worth nearly $300,000 (£217,920), that he received from wealthy businessmen.

The other, Case 2000, involves an alleged plot to win positive coverage in Israel's biggest newspaper by offering to take measures to curtail the circulation of a rival daily.