---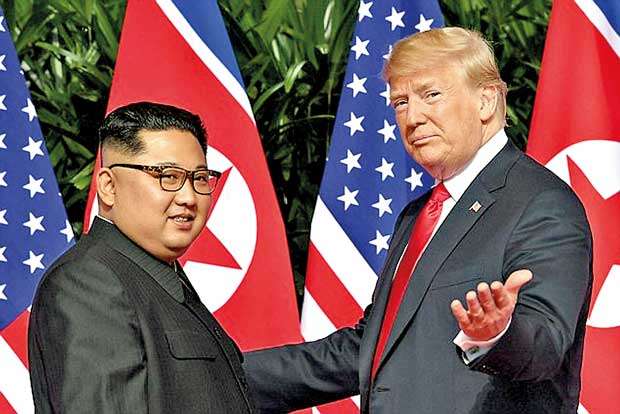 Korea, (Daily Mail), 10 August 2018 - North Korea has called on the United States to reciprocate its 'goodwill measures' by easing sanctions and stopping demands that the North denuclearise first, which they branded insulting.

Pyongyang said in a statement that 'expecting any result, while insulting the dialogue partner amounts to waiting to see a boiled egg hatch out.'

The statement accused U.S. diplomats of 'going against the intention of President Trump' by refusing to lift actions until there is proof of denuclearisation in the hermit state

In the most recent sign of growing frustration between Washington and Pyongyang, North Korea criticised senior American officials for insisting that North Korea give up its nuclear weapons first before easing sanctions.

North Korea's foreign ministry said Pyongyang had stopped nuclear and missile tests, dismantled a nuclear test ground and returned the remains of some U.S. soldiers killed in the 1950-53 Korean War.