---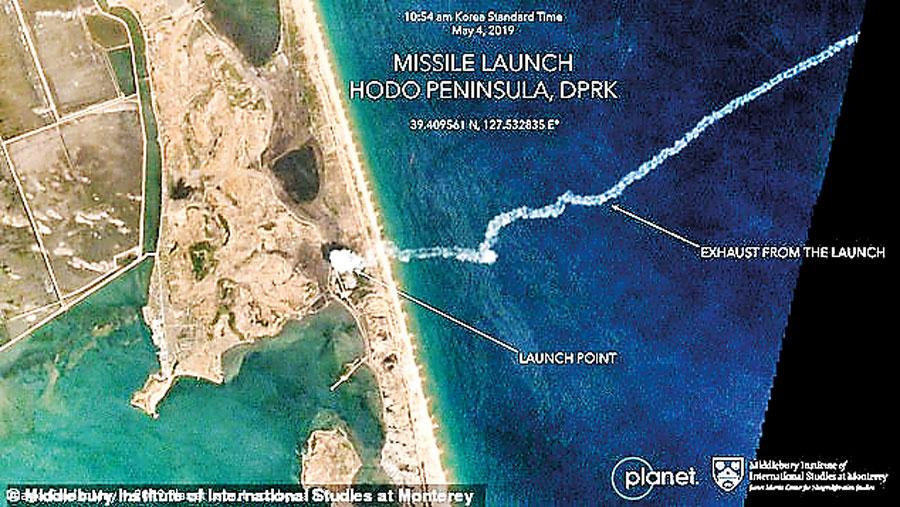 North Korea's state media said that leader Kim Jong Un had overseen a rocket and tactical guided weapons test. (DM)
S. Korea, (Daily Mail), 9 May 2019 - North Korea has fired two missiles today in the latest sign of escalation on the peninsula, according to the South.

The two projectiles were launched from a base in North Korea's north-west and aimed toward the east, Seoul defence officials said.

Experts said there was 'no doubt' that the weapons, which are said to have flown around 260 miles and 167 miles respectively, were missiles.

It comes just days after the North launched rocket artillery and an apparent short-range ballistic missile into the ocean.

Today's projectile was fired in an eastward direction and appeared to originate from Sino-ri in North Pyongan province.

South Korea is still analysing whether it was a single or multiple projectiles.

The decades-old Sino-ri operational missile base, 45 miles north-west of Pyongyang, is one of North Korea's longest-running missile facilities. It came hours after the U.S. Special Representative on North Korea, Stephen Biegun, arrived in Seoul late on Wednesday for talks.