---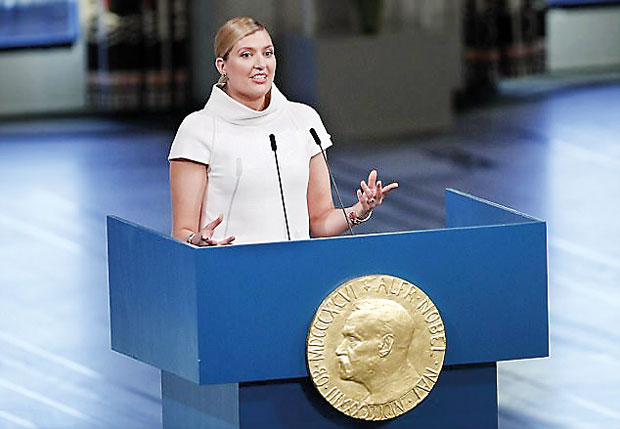 Norway, (Daily Mail), 10 December 2017 - The winners of this year's Nobel Peace Prize have cautioned that nuclear annihilation is just an 'impulsive tantrum away'.

The winners, the International Campaign to Abolish Nuclear Weapons (ICAN), made the chilling warning as the United States and North Korea exchange threats over the secretive nation's nuclear tests.

'Will it be the end of nuclear weapons, or will it be the end of us?' said Beatrice Fihn, the head of ICAN, upon receiving the Peace Price on behalf of the anti-nuclear group.

'The only rational course of action is to cease living under the conditions where our mutual destruction is only one impulsive tantrum away,' Fihn added. ICAN, a coalition of hundreds of NGOs around the world, has worked for a treaty banning nuclear weapons which was adopted in July by 122 countries.

Supporters of nuclear weapons argue that they serve as a deterrent for starting a major conflict as it would guarantee mutual destruction for the nations involved.