---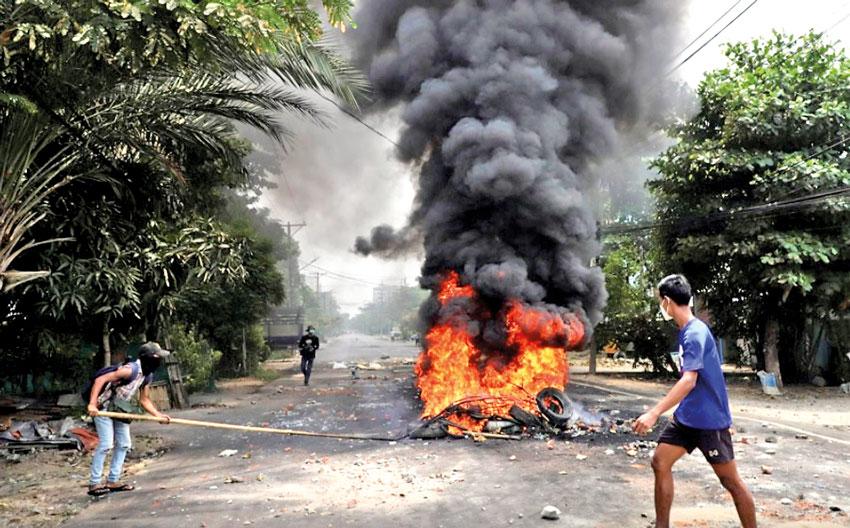 (Reuters), 2 April, 2021 - Opponents of military rule in Myanmar marched and laid bouquets of flowers on Friday while trying to find alternative ways to organise their campaign of dissent after the authorities cut off most users from the internet.

Protests have taken place almost daily since the military overthrew the elected government of Aung San Suu Kyi on Feb. 1. Hundreds of civilians have been killed in a crackdown by security forces that has drawn international condemnation.

On Friday, security forces opened fire at a rally near Myanmar's second city Mandalay, wounding four people, two critically, according to three domestic media organisations.

In the town of Tamu on the Indian border, a policemen who supported the democracy movement was killed in a clash with security forces, the Monywa Gazette reported.

The authorities, who had already shut down mobile data in a bid to stifle the opposition to the ruling junta, ordered internet providers from Friday to cut wireless broadband, depriving most customers of access.

In response, pro-democracy groups shared radio frequencies, offline apps that work without a data connection, and tips for using SMS messages as an alternative to data services to communicate.