---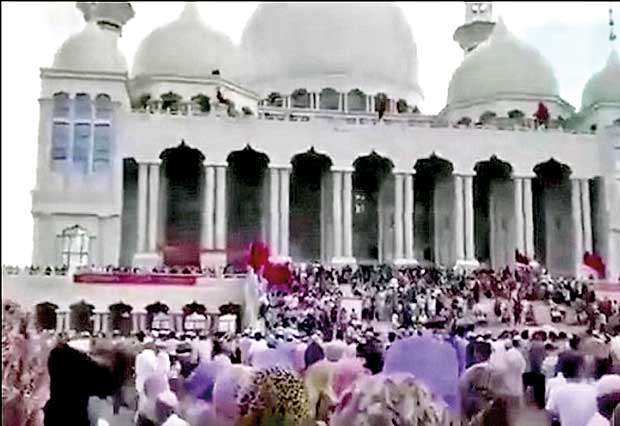 U K, (Daily Mail), 10 August 2018 - Thousands of Muslims have been gathering at a mosque in north-west China to protest its planned demolition in a rare public pushback.

A large crowd of Hui people, a Muslim ethnic minority, began congregating at the towering Grand Mosque in the town of Weizhou, Ningxia on Thursday, before the Friday deadline of the demolition.
Construction of the mosque was just completed last year cost one million yuan (£114,000), which was entirely paid by local Hui residents, according to sources.

In a widely-circulated government notice dated August 3, officials announced that the mosque would be 'forcibly demolished' as it had not been granted the necessary planning and construction permits.
The protest comes as faith groups that were largely tolerated in the past have seen their freedoms shrink as the government seeks to 'Sinicise' religions by making the faithful prioritise allegiance to the officially atheist ruling Communist Party.