---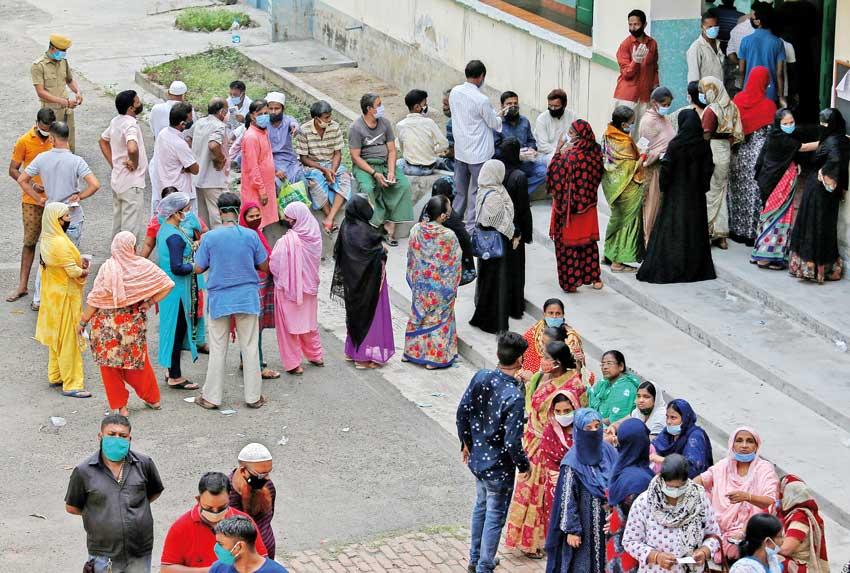 Millions voted in the final phase of a marathon election in India's West Bengal on Thursday, despite a record-breaking spike in Covid-19 infections and deaths that has devastated the country.

Many in rural parts of the state failed to observe social distancing rules, with some wearing masks but others hanging them loosely on their chins or from their ears.

Separately BBC reported 379,257 new infections on Thursday, the world's highest single-day total. West Bengal is one of the few where Prime Minister Narendra Modi does not have a majority of parliamentary seats and there has been a lot of criticism that he continued to hold large rallies there even as the virus began overwhelming the country.

Packed election rallies attended by mostly maskless crowds including in the restive eastern state, along with huge religious festivals, have been blamed for India's surge in cases over the past few weeks.

Major cities such as the capital New Delhi and financial hub Mumbai have borne the brunt of the recent surge, but infections are also rising fast in West Bengal and its capital Kolkata.

"Hospitals are running out of beds. Bodies are also piling high at crematoriums," he said.

Just over 17,000 new infections were recorded by the state's health department on Wednesday, while almost 55,000 tests were carried out on the same day.

India on Thursday added 379,257 cases and 3,645 deaths -- the highest since the start of the pandemic.

The world's second-most infected nation has recorded almost 18.4 million cases so far with nearly 205,000 dead.
KOLKATA AFP/BBC Ap ril29, 2021