---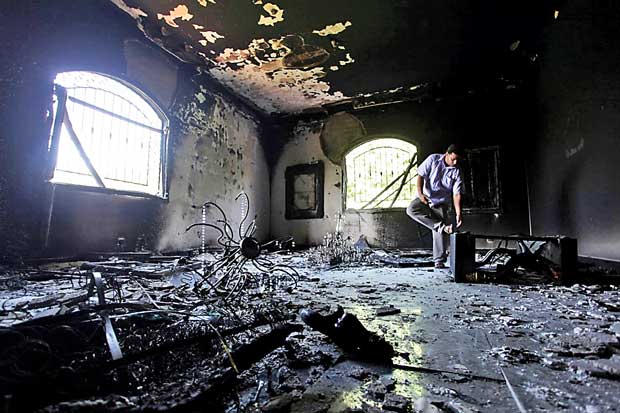 WASHINGTON AFP Oct1, 2017-- A Libyan militant accused of leading the September 11, 2012 attack on an American diplomatic compound in Benghazi that left the US ambassador and three others dead goes on trial Monday.

Ahmed Abu Khattala is charged with 18 counts of murder, supporting terrorists and related charges in the trial in the federal district court in Washington, three years after he was captured in a commando raid and sent by ship to the United States.

Khattala, around 46, was the commander of an Islamist militia in Benghazi, Ansar al-Sharia, which undertook the deadly raid on the US compound in the eastern port city.

According to the indictment, he led a group of about 20 militants storming the compound. They set buildings on fire, including one in which ambassador Christopher Stevens and a foreign service officers were, killing them.

Shortly afterward they killed two US security contractors in an attack on a CIA outpost near the mission compound.