---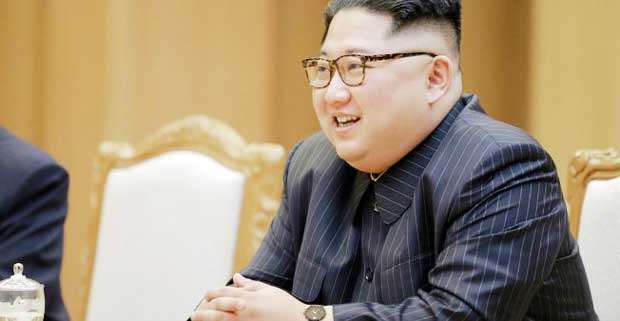 Pyongyang on Friday said it was still willing to speak with the United States at any time, after President Donald Trump's sudden decision to cancel a planned summit with North Korean leader Kim Jong Un.

Trump's decision "does not meet the world's desire," Vice Foreign Minister Kim Kye Gwan said in a statement carried by the official KCNA news agency.

He said that the talks, which Trump said he had cancelled Thursday due to North Korea's "hostility," were urgently needed to resolve "grave hostile relations."

"We express our willingness to sit down face-to-face with the US and resolve issues anytime and in any format," he said in the statement.

"Our commitment to doing our best for the sake of peace and stability for the world and the Korean Peninsula remains unchanged, and we are open-minded in giving time and opportunity to the US."
Following Pyongyang's statement, South Korea's Unification Minister Cho Myoung Gyon said Seoul was still ready to implement the agreement on denuclearization reached between the leaders of the two Koreas last month.

"Our government will do its part in carrying out the Panmunjom Declaration," Cho told reporters, according to the news agency Yonhap.

He was referring to the declaration issued by Kim and South Korean President Moon Jae In following their April 27 meeting at the border between the two countries.

"It appears that [the North] remains sincere in implementing the agreement and making efforts on denuclearization and peace building," he continued.

In Japan meanwhile, Foreign Minister Taro Kono said he understood Trump's decision, saying it was "meaningless" to hold a summit "without achievement."

"We will continue to cooperate with the United States to hold fruitful talks in order to resolve the denuclearization of North Korea and the issues of Japanese nationals abducted by Pyongyang," the minister said.
DPA, 25th MAY, 2018