---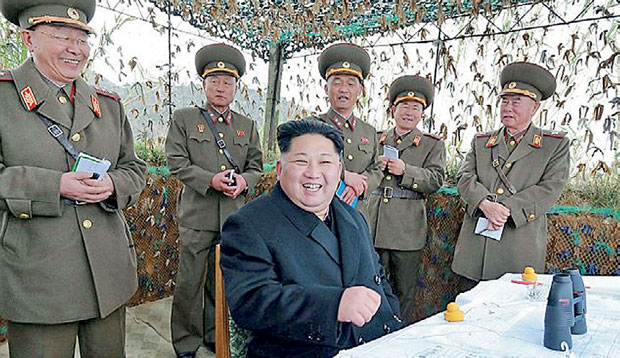 Daily Mail/ 19 January 2017- North Korea is preparing to test another missile, with the country's eccentric leader Kim Jong-un possibly planning a high-profile launch to coincide with the inauguration of Donald Trump as US President on Friday.

The Yonhap news agency, quoting high-level South Korean and US military sources, said two new missiles had been loaded onto mobile launchers.

They were believed to be equipped with new engines that the North tested last April, when Pyongyang said they would 'guarantee' an eventual nuclear strike on the US mainland.

The missiles' existence appeared to have been intentionally leaked by Pyongyang, according to Yonhap, to send a 'strategic message' to incoming US president Donald Trump, due to be sworn in on Friday.

Kim said recently the country was in the final stages of developing inter-continental ballistic missiles.
Andrei Lankov, a professor at Kookmin University in South Korea, said an imminent missile test was 'highly plausible'.

He told CNN: 'Judging by earlier behaviour they usually like to greet a newly elected American president with some kind of nice surprise like a nuclear test or missile launch.'