---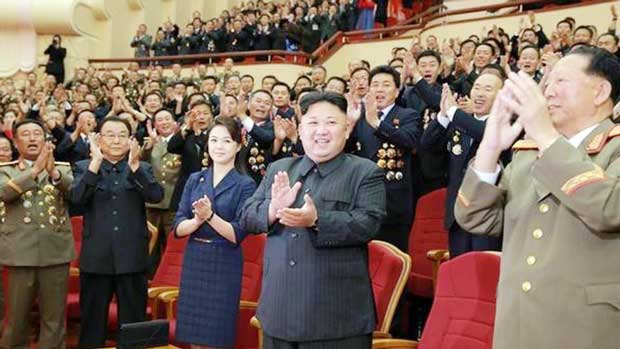 Seoul, (Hindustan times), 10 Sept. 2017 - North Korean leader Kim Jong-un praised the "perfect success" of the country's sixth and largest nuclear test and urged further weapons development, according to state media on Sunday, in the face of a US drive for tough new sanctions.

Pyongyang held a banquet, concert and performances in a weekend display of pageantry to celebrate the September 3 nuclear test, which the North said was a hydrogen bomb that could be fitted onto a rocket.

The blast, which came weeks after the country fired off two intercontinental ballistic missiles (ICBMs) that appeared to bring much of the mainland US into range, prompted global condemnation and calls to ramp up sanctions against the isolated nation.

But the North's leader appeared deaf to the international outrage and hailed the "perfect success in the test of H-bomb" at a dinner to congratulate the scientists and technicians behind the nuclear programme.