---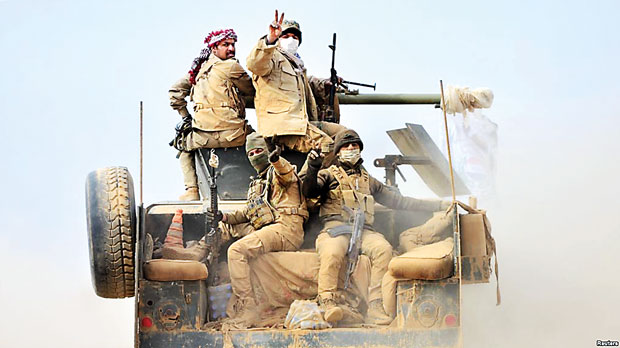 REUTERS, 20 August, 2017-Iraqi security forces launched on Sunday an offensive to take back the city of Tal Afar, their next objective in the U.S.-backed campaign to defeat Islamic State militants, Prime Minister Haider al-Abadi said. "You either surrender, or die," Abadi said in a televised speech announcing the offensive, addressing the militants.

A longtime stronghold of hardline Sunni insurgents, Tal Afar, 50 miles (80 km) west of Mosul, was cut off from the rest of the Islamic State-held territory in June.

The city is surrounded by Iraqi government troops and Shi'ite volunteers in the south, and Kurdish Peshmerga fighters in the north.

Hours before Abadi's announcement, the Iraqi air force dropped leaflets over the city telling the population to take their precautions. "Prepare yourself, the battle is imminent and the victory is coming, God willing," they read. Waves of civilians have fled the city and surrounding villages under cover of darkness over the past weeks, although several thousand are estimated to remain, threatened with death by the militants who have held a tight grip there since 2014.