---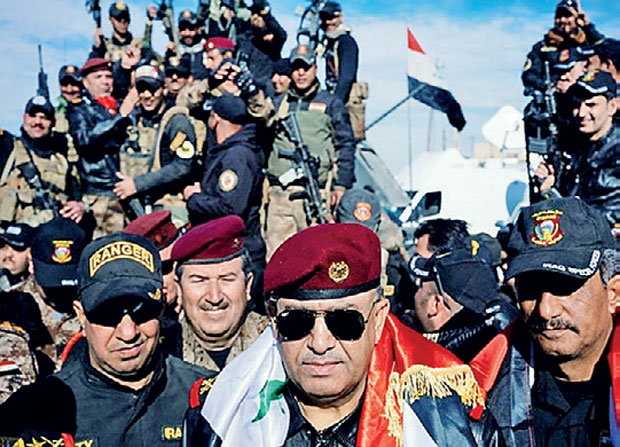 MOSUL AFP Jan19, 2017 - Iraqi forces battled the last holdout jihadists in east Mosul Thursday after commanders declared victory there and set their sights on the city's west, where more tough fighting awaits.

The announcement that the left bank of the Tigris River that divides Mosul had been retaken was a key milestone in an offensive that began three months ago but could yet last several more.

Staff General Talib al-Sheghati, who heads the Counter-Terrorism Service (CTS) spearheading the fighting in Mosul, declared the left bank "liberated" at a big press conference on Wednesday.

Iraqi forces were still fighting there on Thursday, flushing out fighters from the Islamic State group in two key northern locations by the river: a large hotel and a presidential compound.

CTS moved in on Thursday morning "so there would not be... pressure on the army," which is charge of that sector, Staff Lieutenant General Abdulghani al-Assadi, a top commander in the CTS, told AFP.