---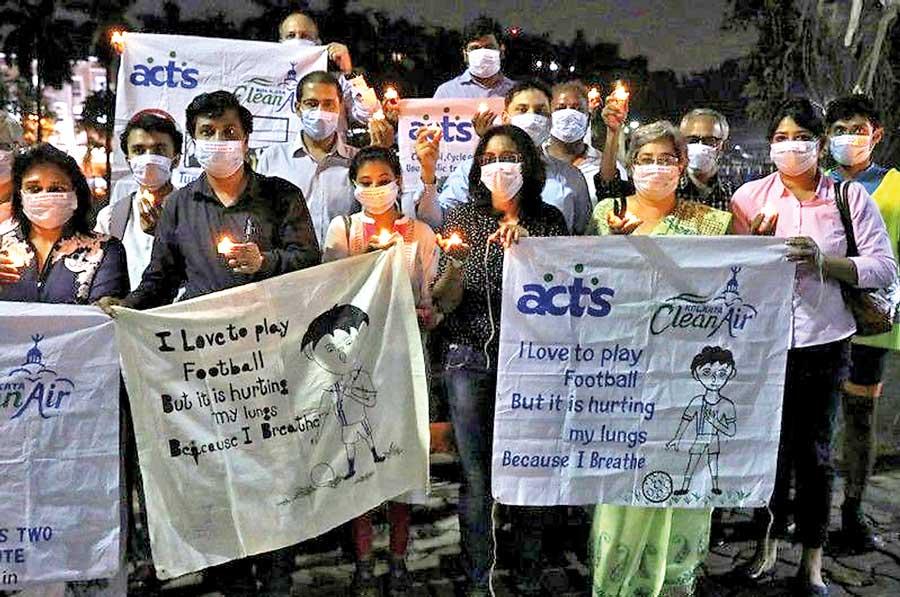 People wearing protective masks hold electric candles as they take part in a campaign to raise awareness about air pollution in Kolkata
NEW DELHI (REUTERS) Nov 13, 2019- Cooler temperatures and lighter wind trapped heavy smog over the Indian capital on Wednesday, pushing pollution to "severe" levels in many places with no immediate relief in sight, government agencies said.

The overall air quality index (AQI) in the city was 494, according to the monitoring agency SAFAR. The index measures the levels of airborne PM 2.5 - particles that can reach deep into the lungs. Anything above 60 is considered unhealthy.

With the cool season setting in, the city was likely to suffer for weeks.

"Now that it is getting colder, air is not rising high enough to disperse pollutants. The whole trapping is happening close to the ground," said Anumita Roy Chowdhury, an executive director at Centre for Science and Environment.

The Central Pollution Control Board said pollution levels had touched 500 in some parts of the city, meaning danger for healthy people, not just those suffering from existing conditions.