---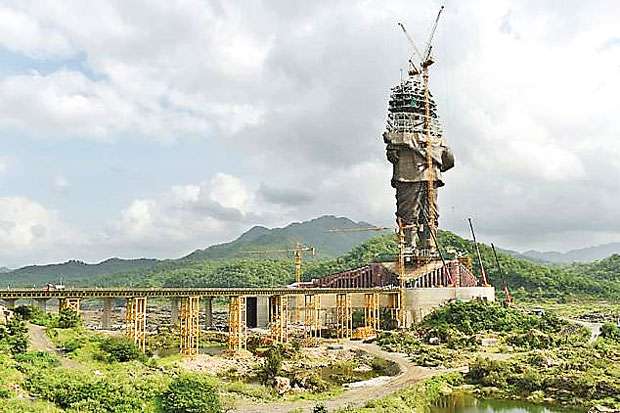 SARDAR DAM AFP, Sept3 2018 - The world's biggest statue is rising in a remote corner of India to honour an independence hero but it could quickly be outdone by a monument to a Hindu warrior king in the sea off Mumbai.

In a burst of nationalist fervour, around one billion dollars is being spent on the two giant effigies, each more than twice as tall as the Statue of Liberty.

A 182-metre-high tribute to independence icon Sardar Vallabhbhai Patel in Gujarat state will be the first to dwarf the Spring Temple Buddha in China, currently the world's biggest statue at 128 metres in height.

Pick-axes are also swinging for a 212-metre-high likeness of 17th-century king Chhatrapati Shivaji.
An army of 2,500 workers, including several hundred Chinese labourers, are toiling on the figure of Patel so it can be ready for inauguration on October 31 by Prime Minister Narendra Modi.

The 29.9-billion-rupee ($430-million) "Statue of Unity" overlooking the isolated Sardar Sarovar Dam is a pet project of Modi.