---
(c) 2017, The Washington Post · Nick Miroff · Dec 28, 2017 - In a video released Wednesday by the Islamic State, a one-legged fighter identified by the group as an American called on Muslims in the United States to "take advantage" of the country's gun laws to obtain weapons and carry out attacks.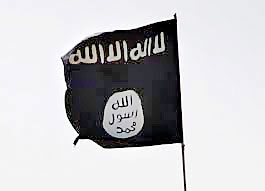 The fighter, identified as "Abu Salih al-Amriki," wears khaki fatigues with a holstered pistol in the online video, which was published by a propaganda wing of the Islamic State. He speaks in English with what sounded like a New York City-area accent.

"Take advantage of the fact that you can easily obtain a rifle or a pistol in America," the fighter implored. "Spray the kuffar [infidels] with bullets so that their fear of the Muslims rises and they continue to reveal their hatred towards Islam."

The SITE Intelligence Group, a private organization that tracks Islamist militant media, published a copy of the video.